Amazon.ca: 60% Off the Home Alone Collection Blu-Ray (Pay $10.49) + Tons of Other Holiday Movie Deals!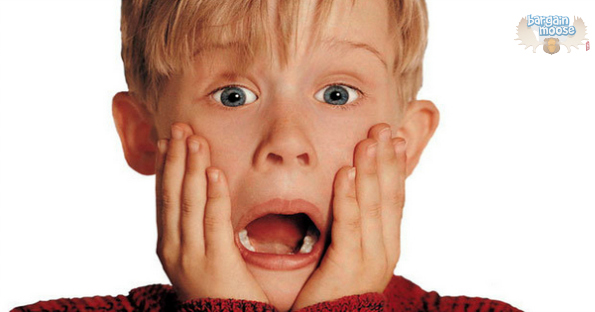 Who out there doesn't have fond memories of Home Alone? No, seriously, I want a show of hands so I can personally write each of you a sternly worded letter on the pitfalls of not liking Home Alone and Home Alone 2.
The collection was originally $25.99. You save $15.50 so only end up paying $10.49.Not a bad deal for this movie. I really do have great memories of this movie. I loved it and I can't wait until my son is old enough to watch it with me! Now I understand that some of our younger readers or our older reader's children) may have grown up on the post Macaulay Culkin era so for you, I bring you Home Alone: The Complete Collection on DVD.
This one was $37.98 but you get $25.99 off. You'l only pay $11.99. So that's only $1.50 more than the regular collection. Of course for some people (me included) paying $1.50 more for the third and fourth Home Alone movies is far too much. But if you like them you like them and that's your own prerogative. I guess it isn't technically fully complete because they did release a made for TV fifth movie some time this year.
If these aren't your kinda movie or you want more Christmas movies, Amazon Canada has a TON of Christmas movies on sale for some great discounts!
(Expires: Unknown)