Amazon.ca: $10 Off 3 Classic TV Shows - Shows Start @ $4.88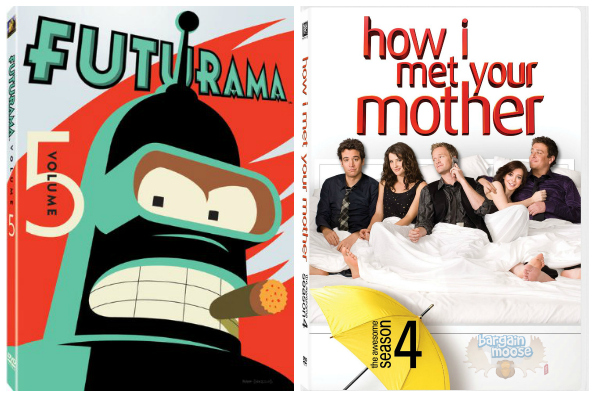 Like the Blu-Ray promotion previously mentioned, Amazon Canada is offering $10 off when you purchase three classic TV seasons, TV movies, and more. Just add three items to you cart out of the following list and the discount will be automatically taken off at checkout.
There are endless choices including popular TV shows like Stargate, Boston Legal, Angel, and more. I am not sure how 'classic' is determined because several of the shows on sale are only about five or six years old.
Now, to maximize your discount you want to go for the least expensive shows. To show you just how good of a deal this is, I demoed an account with the following:
You could also buy Millennium: Season 2. Those three items add up to $18.86. The $10 discount is applied at discount so all three of those TV shows come down to just $8.86 (plus shipping). You can avoid shipping by reaching Amazon Canada's $25 minimum. Orders under that cost $5.97 for shipping.
You can even purchase a complete series or two with this offer. Planet of the Apes: The Complete Series is on sale from $37.98 down to $7.99. If you like the movie(s), then you may want to see the TV show spin off as well.
For animated TV shows, you want to watch again, pick up a few seasons of Futurama. I added these three seasons to my cart:
Together, the three volumes come to $29.64 in your cart. During checkout, $10 is taken off so you will only pay $19.64 for all three volumes of Futurama.
There are plenty of choices here. I used to watch Stargate SG-1 when I was younger. The series was quite enjoyable - especially in the earlier seasons. I sent this link to my partner because he loves How I Met Your Mother. There are many seasons of that show available in this sale as well.
For those expecting classic TV, there are a few shows as well. Try out Reba, M*A*S*H, Green Acres, The Mary Tyler Moore show, and others. I am a big fan of M*A*S*H and have the entire series.
(Expiry: Unknown)