83% Off Iron Man Manual - Just $15 @ Chapters & Amazon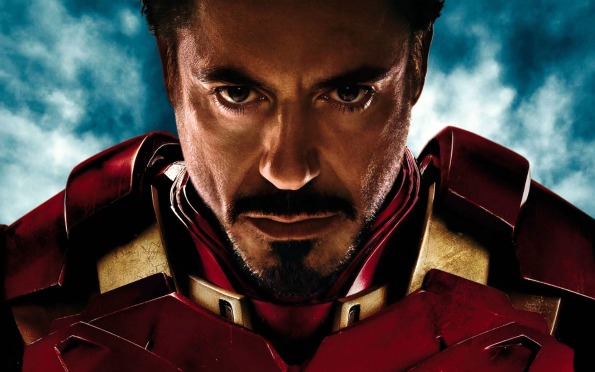 Attention sweet geeks - the hardcover Iron Man Manual is on sale from $70.95 - $89.95 down to only $15 at both Amazon Canada and Chapters Indigo Canada. This graphic-based book features an in-depth look at Tony Stark both as the playboy billionaire and the Iron Man - a true must for every fan!
This hardcover book is an immersive look at the life of this superhero complied by Stark's digital assistant JARVIS. Get a breakdown of all of Iron Man's suits, his weaponry, and the technology that keeps him and his suits going. You will also be privy to the inner-working of Iron Man's mind when you check out the S.H.I.E.L.D. psychological evaluation they ran on Tony.
The quality of the book is quite amazing with detailed pictures, schematics, and more. You can check out the Amazon listing to see inside the book - they actually give you a huge preview of the book so you can see the image quality, detail, and more you will be receiving.
I am blogging this deal from both websites as Prime Members can receive free shipping at Amazon but they will have to wait three to six weeks for stock. Chapters Indigo has it on stock right now, but the free shipping minimum for anyone is $25. While Chapters and Amazon cannot agree on an original retail value - this book is still 79% off at Amazon and 83% off at Chapters - for just $15.
I don't often post individual book deals, but this one seemed well worth it. It is perfect for any kid or adult geek who loves Iron Man. This book can make a perfect companion while watching the movies and will encourage your kid to read - not just watch the movies. Big kids will love adding this to their graphic novel collection. You can buy this for an upcoming birthday for your partner, your son, or your friend who is totally into super heroes.
Stock is already low at Amazon Canada as the book will not ship for three to six weeks. Chapters Canada is your best bet if you want the book soon. You could always buy two and get free shipping or check out other sale books.
At Amazon: add on The Lone Ranger Volume 1: Now & Forever HC on sale from $34.83 down to $5.76 and Medicine Is The Best Laughter: A Second Dose on sale from $56.95 down to $6.10 for free shipping.
At Chapters: add on TRANSFORMERS on sale from $53.50 down to $10 OR Once Upon a Memory, which was $25.50 and is now $10 for free shipping.

(Expiry: Unknown)