Star Wars: The Force Awakens Pre-Order Just $29 @ Amazon.ca!!!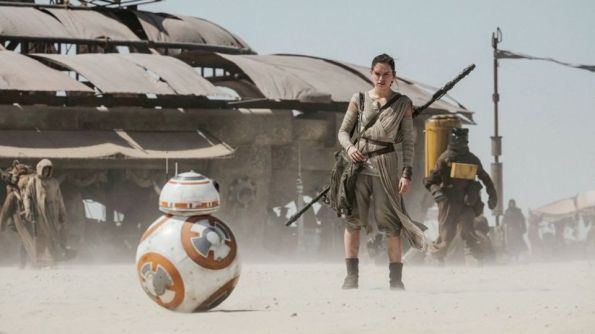 *Bump! This offer is back again.*
What!? I can't believe that this movie is on sale already. Act fast, you currently pre-order the Star Wars: The Force Awakens [Blu-Ray + DVD + Digital HD] for 30% off, which leaves you paying just $28.69. You will also get free shipping.
This title has not yet been released, but this is your chance to get your hands on it before all your friends do. Star Wars fans - you need this movie to complete your collection. Plus, Amazon Canada has a Pre-order Price Guarantee so if this price drops for whatever reason before the movie ships, you can get the price lowered on your purchase. Though, I can't see why they would further reduce the cost of this pre-order. Getting the Star Wars: The Force Awakens on Blu-Ray, DVD and Digital HD for 30% off is already pretty stellar if you ask me.
This movie is still in theatres, and if you are a die-hard Star Wars fan then trust me it deserves to be watched in theatres. Also, if you have not watched this movie in theatres then do not read the longer reviews. There are a lot of spoilers in there and now I wish I didn't read them entirely. Even if you have already watched this movie, purchasing the DVD/Blu-Ray/Digital HD is worth it. The Force Awakens DVD has deleted scenes and other cool features.
The Force Awakens has become the highest-grossing domestic release of all time, so I imagine the movie is going to sell out fast, especially at this reduced price. It has taken over three years of intense work for them to release this movie, and I know I can't wait to see the end result.
I can't seem to find an exact release date for this purchase, but maybe when you complete your order it will let you know. If so, please let me know so I can add the information to this post for other readers. Amazon Canada offers free shipping on all orders over $25, so you won't have to pay a cent extra for that. Woohoo!
Moosers, have you seen the new Star Wars movie?
(Expiry: Unknown)