$21 (inc shipping) for 2 Justin Bieber Singing Toothbrushes @ Teambuy.ca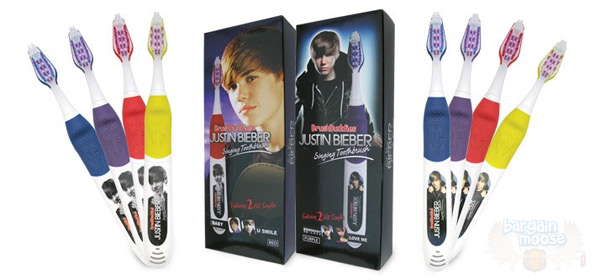 I just had to post this deal as it is absolutely hilarious! On Teambuy.ca right now, you can order 2 Justin Bieber singing toothbrushes for only $14 plus $7 shipping Canada wide ($21 total cost, but $37 value).
Details:
Choose from 2 different toothbrushes, one set that plays Somebody to Love & Love Me, the other one plays Baby & u Smile.
You might think $21 including shipping is quite a lot... but that's only $10.50 each for these novelty items. And if someone in your friends or family is a Belieber, then I am sure they would LOVE to have Justin Bieber in their mouths, singing his little heart out.
(Expiry 22nd June 2012)