$20 for $35 Tim Hortons & Canadian Tire Gift Cards!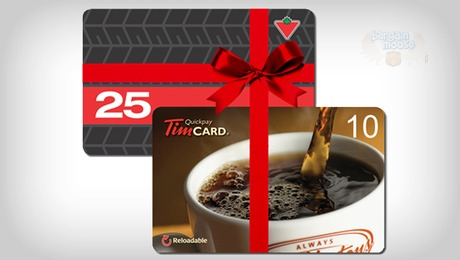 Quick post! Over on daily deals site Gaggleup, there's a deal for Tom Hortons & Canadian Tire gift cards for today only.
You might see "sold out" when you click the above link because they are releasing limited quantities throughout the day - check back often to see if you can grab a deal!
For $20, you are getting a $10 Timmies card and a $25 Canadian Tire gift card.
As I write this post, the "buy now" button is active and I'm able to buy.