Where To Get Your Star Wars Gear For Back To School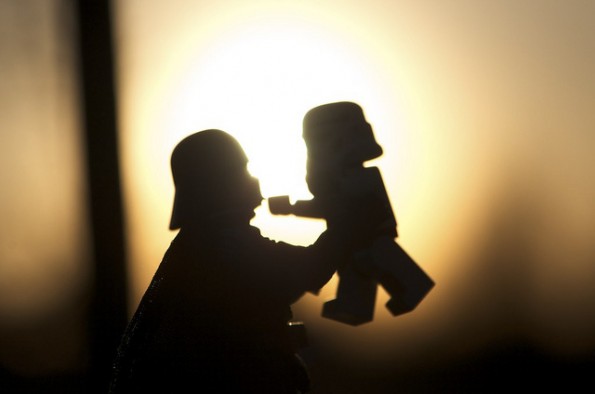 My kids are so not impressed about having to go back to school. I'm sure many others aren't either. I remember that I wasn't ever really that excited about it as a kid. To get me excited for school, my mom would take me back to school shopping for clothing and that always helped lighten me up. My boys are not shoppers, so this would not work for them. But, they do love Star Wars and my thinking is that if I could get them some cool Star Wars apparel for back to school, it would make them more excited. The problem is, it seems somewhat hard to find!
I've put together a list of stores that carry Star Wars themed clothing and gear, so I can help other moms like myself in shopping for this popular clothing.
If you have a preschooler or kindergarter, Old Navy could be the spot you seek for Star Wars tops. They've got three Darth Vader tees "for baby" that go up to size 5T and they are all $18.94. Don't forget to use a coupon code, as they usually have one for up to 40% off.
Walmart has a couple of tees by Lucas Films, plus underwear and shoes. I do love the two available backpacks, one by Heys and one that is only $6.88! The second one looks great and is a phenomenal deal. The underwear comes in boxers or briefs and is $10 for a package. The shirts are only $7.
My friend Beth told me to check The Gap for vintage tees for boys who love Star Wars and I was very impressed with what I found. While the tops sell for $29.95, they always have a hot coupon code that will reduce your total quite a bit. Also, the free shipping on $50 is on the before-coupon price, and you can also combine your cart with your Old Navy purchases to get it up there!
If you want to spend a bit, Adidas might be the spot to look. Brooke told you about the very cool design your own Star Wars theme shoes, which are so awesome that my kids almost must have these. On top of that, they've got this very cool kids Star Wars Millenium Falcon cap, regularly $20, on sale for $14. They've also got a few jackets, but this Star Wars AT-AT backpack takes the cake. I'm really going to have re-think the backpack situation I already have and replace it with this one. Regularly $35, it is on sale for $24.50.
Sears has a few shirts and such for boys and men that would be great for back to school. Starting at only $12.97, you are bound to find a shirt or hoodie that your kid will love.
Best Buy
Ok, so these SMS audio Star Wars stormtrooper street by 50 on-ear sound isolating headphones aren't technically back to school gear, they are super cool. Your kid may need them to block out the noise on the school bus or at the school library so they can study. That makes them a must-have!
U.S. Stores
If you want something unique, you'll probably want to look at U.S. stores, as not many people will have exactly the same item, unless they've been or shopped in the States. As always, you could have the potential for duties, but sometimes getting that unique item is completely worth it.
If you want the absolute coolest backpack on the playground, you'll have to look at Pottery Barn Kids. Their Star Wars backpacks and lunch bags are all personalizable as well. The freezer packs are also ones that will not get lost! While these packs are far from inexpensive, I love them so much I would be willing to pay duties and shipping. If you go to the shipping page and change your country to Canada, you'll see all prices in Canadian dollars, plus you'll see that if you spend over $99 you'll get your shipping and duties discounted by 50%. Pottery Barn also uses Borderfree, so all of your duties will be shown to you upfront. On two backpacks my shipping was only $10 and duties only $17. That's actually less than I'd pay in sales tax if I bought these in Ontario!
The Disney Store has some very cute items for Star Wars including this R2-D2 lunch tote that was $14.95 and now on sale for $7.47. The hoodies are so super cute, including Chewbacca and what kid does not want to be Chewie? You should always check for coupon codes and I see there is one to get personalization for only $1, which could come in handy here.
This store is loaded with items from Star Wars. Many are actually for adults, but there is a Geek Kids section with a few items like these S is for Star Wars tees for $14.99. They often have coupon codes, so you might want to check here before you shop.
While my credit card is not going to be happy, my kids are going to be after this big shop! Bargainmoosers, what stores do you get your Star Wars apparel and gear at?
Photo credit: Kristina Alexanderson