Walmart Canada: Wii Mini & MarioKart Only $79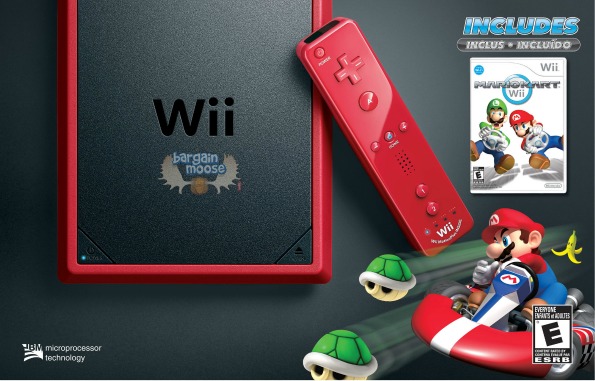 I found a little gem of a deal in Walmart's Boxing Day sales. Get the Wii Mini and the game MarioKart for only $79. The Wii Mini was selling for about $99 before Christmas and I have seen it for $80 for Boxing Day, but this deal is great because you get the free game too.
When researching Wii consoles, I considered the very inexpensive Wii Mini, but ended up opting for the more expensive Wii U for all its functionalities. But, seeing this deal I'm reconsidering this as a second game unit for my oldest son's bedroom. That way, the family can play the the Wii U together, but at times when we want quiet in the family room or to watch regular TV, the kids can play the Wii Mini upstairs. I just have to figure out the logistics of him having no TV, but I can work that out easily.
The MarioKart game that comes with this set is so much fun. MarioKart is probably one of my most favourite games and my family and I played it many times when I was a teen. I can't wait to play it with my kids!
As always shipping is free on this item. Other stores that ship for free are listed on our free shipping, no minimum page.
(Expiry: Unknown)