Walmart.ca: Gordon Ramsay Everyday Digital 6 Slice Toaster Oven Only $59 (was $99.98)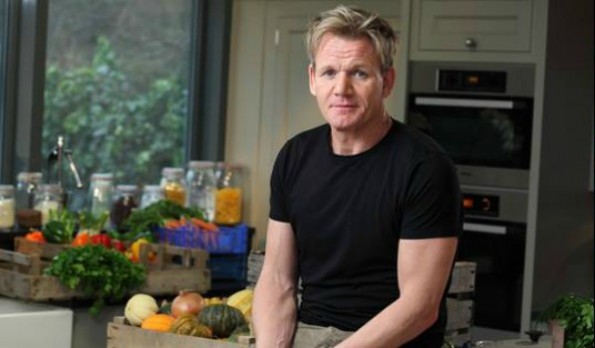 Tired of having to make toast 2 or even 4 slices at a time?  Here's a great deal to help you out:  The Gordon Ramsay Everyday Digital 6 Slice Toaster Oven was $99.98 and is now only $59 at Walmart.ca!
There are 4 people in my house, and usually the adults eat 2 slices of toast.  While not a huge deal, this means that even with my 4 slice toaster, I am making toast in batches.  It is one of those little things that threatens to send me over the edge on some particularly hectic mornings.  Problem solved with the Gordon Ramsay Everyday Digital 6 Slice Toaster Oven, which can happily handle 6 slices at a time.
This toaster oven can also accommodate a 12" pizza!  I appreciate this feature quite a lot as I am very conscious of my hydro consumption.  I would much rather use a little toaster oven to make a pizza than to use my regular oven, not to mention how in the summer it would heat up my house less, giving my air conditioner a little break.
Gordon Ramsay's toaster oven disappointingly won't yell or curse at you, but it does have settings to toast, bake, broil, defrost and lock.  There are 2 rack locations so you can choose the best for your application, and it comes with a bake rack, broil pan, and slide out crumb tray to keep all those little messes under control.
It looks like there is a little learning curve to using this oven, but I think hanging on to the user manual should help with that.  Here's what one reviewer had to say:
I am loving my Gordon Ramsay digital oven.  It took a bit of practice to figure out the settings, and that it is set in Fahrenheit.  I wish you had the option to change that to Celsius.  I find the fan quiet, which is nice compared to some others.  So far it has worked great!
Price Comparison
As far as price comparing is concerned, I couldn't find another Canadian location that even retails this item.  For comparison sake, Amazon.com has it for $149.59 and Sears.com sells it for $212.42.
Shipping
No worries here, Walmart.ca offers FREE shipping to your home!
(Expiry unknown)
(Photo credit:  Facebook)