Update Your Home In The New Year With Free Workshops @ Home Depot Canada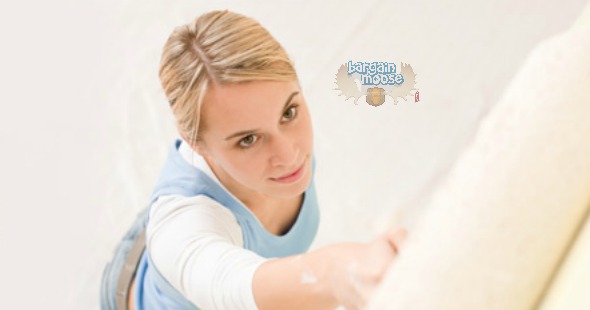 My New Years resolution was to repair some things in my home. I have a broken tile in my kitchen and my bathroom could use some updates. Fortunate enough, the Home Depot Canada free workshops involve both of these little home renovations. For the month of January, you can visit your local Home Depot store and take part in some free do-it-yourself workshops. There is even a workshop for the kiddos, which is a great way to spend some quality time together.
Build a Sled - 10th January @ 10 AM
This Home Depot Canada free workshop is an excellent opportunity to get out there and spend some bonding time with your kids. This workshop will take 2 hours to complete. The Build a Sled demo is best suited for children ages 4 - 12, and their parents of course. You and your child will learn how to build a simple sled using glue and a hammer.
Quick Bathroom Updates - 17th January @ 10 AM
My bathroom could use an update. If your bathroom needs some finishing touches too, this 1 hour do it yourself workshop will be perfect. During this free Home Depot demo, you will learn how to choose a faucet, replace grout and ceramic wall tiles, select lighting, accessories and more.
Tile a Kitchen Backsplash - 21st January @ 7 PM (women)
This Home Depot Canada free workshop is one hour in length. This particular workshop is "Do-it-Herself" and is geared towards women. Ladies, you can learn what tools you will need to complete a kitchen backsplash. You will also learn about basic safety and the steps required to do this job properly. A few locations are exempt from this workshop including: Trois Rivieres, Victoriaville, Sherbrooke, St-Jean-sur-Richelieu and Granby stores.
Install Ceramic Tile - 25th January @ 1 PM
I have one kitchen tile in front of my fridge that is broken. Honestly, it drives me crazy but I have no idea how to fix it. I, for one, should take advantage of the free workshop from Home Depot so that I can learn how to install ceramic tile. This workshop will only take one hour of your time. You will learn how to properly lay out your floor design as well as how to lay and cut tile.
If you're looking for inexpensive ways to get out and do something, these Home Depot free workshops are great. Maybe you can even make some new friends. I would book your spot early though, spots can run out quickly - especially for the kid demos.