Stream Media With A Free Copy Of Mezzmo (DLNA Media Server) With Conceiva Promo Code - $40 Value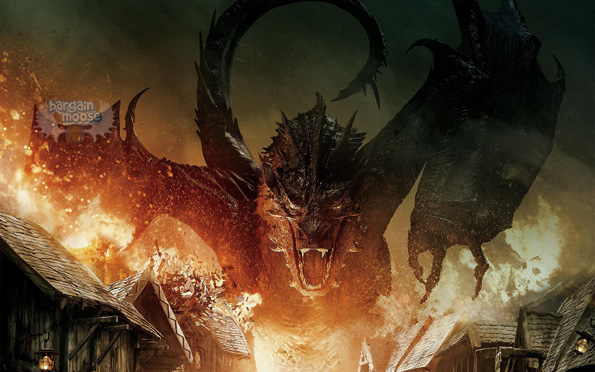 Don't ya just love freebies? Enter the code below to get a free copy of Mezzmo at Conceiva. This software's retail price is of $39.72.
Click here to get a free copy of Mezzmo @ Conceiva.com now
Coupon Code: CPNMEZZMOSPTFY
Discount: free Mezzmo copy
Expiry: Unknown
So what exactly is Mezzmo? I have to admit that I had never heard of them before but as it turns out, it's DLNA (Digital Library Network Alliance) that allows you to stream media from a computer or NAS drive onto just about any device like a TV, a gaming console, digital media players, smart phones etc.
To get this freebie, you need to:
Click the link above
Add "The Ultimate Home Entertainment Pack" to your cart by clicking "buy"
Remove "DownloadStudio" from your cart
Erase the code already entered at the top right
Enter the code above
There may be 5 steps but it's really easy and straightforward. If you don't remove DownloadStudio from your cart, the $39.72 credit will still be applied, making Mezzmo free, but you will be charged $33.09.
I'm always skeptical about the promise of any kind of freebies, especially software ones but I tried this one myself and it did indeed work. Here's a screenshot I took of the checkout:

Since I had never heard of Mezzmo before, I checked out CNET's review and was surprised to find that it has garnered an average user rating of 4.5/5 stars along with a download editor's rating of 4/5 stars. Here's what one reviewer had to say about it:
Easy set up. Streams anything! Easy to interact with, no need to be a computer wizard. Even my girlfriend learn how to use it and she is not very bright with computers.
It's definitely reassuring that it's easy to use, even for the non-techiest of people. Here's another review that offers a good to know tip:
Excellent software solution to stream media over a network. You need at least a DLNA capable client. This server software will allow you to stream most media across a network. You can even include folders from non-DLNA compatible NAS device.
Conceiva's guide on how Mezzmo stands up against competitor is also worth checking out as according to their comparison table, Mezzmo is significantly better -- slightly biased on their part, I'm sure, but it's still interesting to see the kind of features that Mezzmo includes like the ability to create playlists, fast speeds, transcoding, gapless playback and much more.
(Image Credit: Bago Games)
(Expiry: Unknown)