Starbucks Canada: Free $10 Starbucks eCard When You Reload $25 Using Your Visa Debit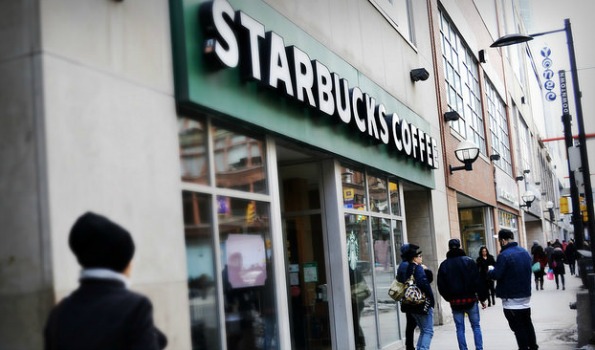 Starbucks lovers, you're going to love this! Right now Starbucks Canada is giving $10 Starbucks eGift Cards to everyone who auto reloads a minimum amount of $25 on their registered Starbucks Card using a valid Visa Debit or Credit Card. There are a few simple steps to follow to get your reward, so get started.
So, if you have a registered Starbucks Card then you're in luck! If not, I would get one soon so you can enjoy this offer. For a short time, when you set up Auto Reload on your registered Starbucks Card you will get a $10 Starbucks Card eGift. The rules are simple, you must reload a minimum amount of $25, and you will get your $10 freebie within one week of the Auto Reload Period.
You just have to carefully follow these simple steps to get your free $10 Starbucks eGift Card:
Step 1: Open up your Starbucks App or you can even log in to your Starbucks account online at Starbucks.ca if you prefer to do so.
Step 2: Now you will need to use your VISA Debit or Credit Card to set up your Starbucks Card to "Auto Reload" for $25 or more before the end date of this Starbucks Canada offer, which is August 17th 2015.
Step 3: You will get your free $10 Starbucks eGift within one week of the Auto Reload Period. You need to keep Auto Reload on for at least 30 days. That step is important!
You will be limited to receiving just one free $10 Starbucks eGift per person or per account. You can still redeem this offer if you are currently using the "Auto Reload" feature too. Just be sure to go into your account and tinker with the payment method. Make sure you update it to a minimum of $25 so you don't miss out on this pretty fabulous offer. Unfortunately, if you already have your  Auto Reload set for a minimum of $25, you will not be eligible. Bummer.
What is your favourite Starbucks drink anyway? I love the Strawberry & Creme Frappucino but they can be quite expensive. At least I won't feel so bad knowing I got $10 for free. During the winter I also enjoy the Hot Caramel Apple Spice too. Yum, yum!
(Expiry: 17th August 2015)