Sears Portrait Studio Printable Coupon: 6 Free Portraits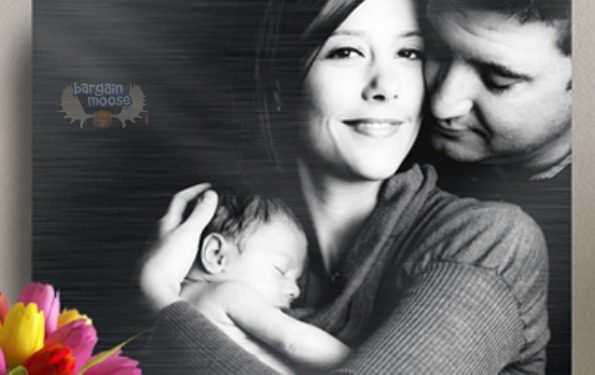 With the holidays fast approaching, Sears Portrait Canada has offered us a new printable coupon to take advantage of. Get six free portraits and your session fee waived with no purchase necessary for a limited time only.
Here is what you will get with this printable coupon:
One 10x13 wall portrait print
One 5x7 print
Four wallet sized prints
Additionally, the session fee will be free. Normally you would need to spend $14.99 for the session fee alone. The total value of this package deal is $64.95 but it will be absolutely free with this printable coupon.  Of course they will try to get you to purchase more prints but there is zero obligation to do so.  You can set up your session for free, get your free prints and not buy anything else.
If you do want more prints than those provided, I suggest that you just go to a kiosk and copy the ones you want. It is much more affordable than getting them in a package.
The photographer will take multiple pictures with different set-ups and poses.  For all of them, you will be able to choose one pose for the total package.  You will also have your choice of photogenic effects which is a nice little bonus.
One of the best gifts we have given my parents were some beautiful family pictures.  They loved the pictures and started asking for them almost every single year for Christmas.  If we were to use this printable coupon, I could literally get pictures taken of my boys and give them to all of the grandparents for Christmas.  It would make a very personalized and meaningful Christmas gift for them and it would be absolutely free.  It is a perfect idea for a family on a budget. You could even buy a nice inexpensive frame and give it as a gift that way.
I have used coupons like this one for Sears Portrait Studio in the past and I was always very happy with the way the photographs turned out.  To guarantee your session, it is always best to call ahead and book an appointment as the closer to the holidays we get, the busier they are.
We will have all other Sears Portrait coupons posted on the Bargainmoose coupon forum.
(Expiry: 31st October 2014)