Sears Canada Freebie: Free Portrait Package ($160 Value)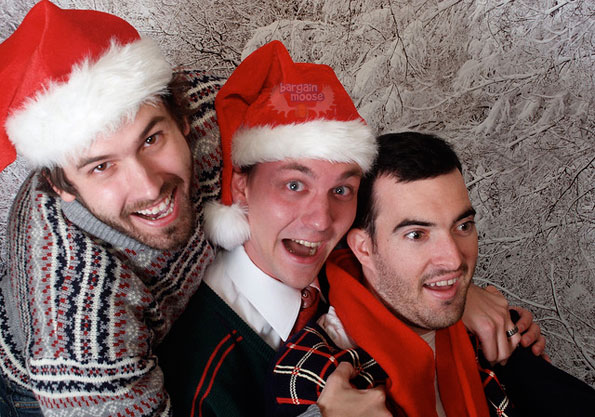 Want to take kooky family portrait? Then here's a fabulous opportunity to get professional pictures for free! Head over to Sears Portrait to print a coupon for a free portrait package. It's valued at $159!
This freebie comes with all of the following products:
1 (one) 11x14 wall portrait
1 (one) 8x10
2 (two) 5x7
4 (four) 3

½

x5
10 (ten) 4x8 photo greeting cards
15 photo gift tags
The only drawback to note about this freebie is that all of the products must be in the same pose. You can have as many subjects (family members) as you want present and can take as many pictures as you want, but once you're done, you need to pick just one to print in all of the aforementioned sizes. In fact, you may also pick between numerous backgrounds and enhancements, instead of just a plain white one.
It would certainly have been great to be able to choose multiple poses but considering this is a $160 valued freebie, I'm certainly not complaining. In fact, I'm actually excited to redeem this freebie myself as it's my baby's first Christmas. We already took a couple of pictures, but it would be great to get the grandparents involved as well.
Also keep in mind that although this freebie is only on for a limited time, once you print your coupon, you have until January 31st 2015 to book your session.
The package comes with 15 photo gift tags, which you can use to affix onto Christmas presents but you would need to book the session pronto as there isn't much time left until Christmas and the pictures would take a couple of days to be ready. Worst case scenario, you could just save those gift tags for next year or use them for other holidays and anniversaries in the coming year.
Once you click over to the Sears Portrait page to print the coupon for the free portrait session, you will also be given the option to send it to a friend. If you do this, then you will also get a free 16x20 wall portrait included with your portrait session. It's valued at $84.98. Plus, you don't even really need to send it to friends as you can use any of your own e-mail address to fill in the 3 required fields. ;)
(Image Credit: David Watterson)
(Expiry: very soon)