SCENE Rewards Freebie: 250 Free Points With Purchase Of Select Books From Chapters Indigo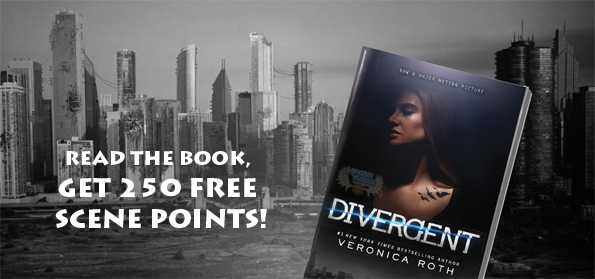 Are you a book and movie lover? Then use both of these hobbies to your advantage by getting an awesome freebie from Scene Rewards! With purchase of a select title from Chapters Indigo, you can earn yourself 250 free Scene points!
I absolutely love Scene Rewards. Although I haven't had the chance to go in a while, I used to go to the movies every Tuesday to take advantage of the cheapie Tuesday deal (50% off the ticket) and to get 120 scene points (100 for viewing the movie and 20 for buying the ticket online). The best part about all this is that within a short time frame, I would have enough points (1,000) for a free movie, which I would make sure to redeem on a week-end and for one in either IMAX, UltraAVX or 3D.
The current featured list of books is inspired by a "read the book; see the movie" kind of theme and is ongoing until the end of the month of April. With 30 books to choose from in total, here are just some of the books that stood out to me:
Keep in mind that all the prices listed above are those that Chapters automatically offers to Plum Rewards members, a free program that awards points and lower prices on all books.
Once the book has been purchased, you will then receive an e-mail with a special PIN code to enter at Scene's Indigo page. Plus, you can get as many books as you want for even more points! Just don't forget that it takes 1,000 points for a free movie, although you can also use them on a variety of other rewards as well, such as free snacks, DVDs, Blu-Rays etc.
As usual, shipping is also free on all orders over $25.
(Expiry: Unknown)