Origin.com Freebie: Try Titanfall For 48h For Free With Game Time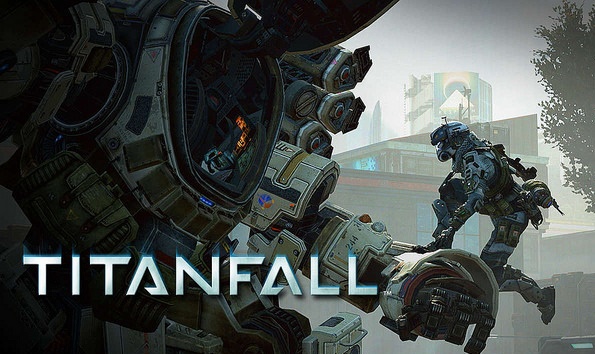 Origin has launched a brand new featured called Game Time. With it, you can try full-version PC games for 48h for absolutely free and right now, the game you can try is Titantfall!
Every time a new game is released, I wonder to myself: "is it worth it?" because paying $60-$70 for each new game isn't the friendliest option on a tight budget but Origin's Game Time is definitely a solution that I'm excited to try. Although you have until Sunday night to take advantage of this neat feature to try Titanfall for free, once you start playing, then you will have exactly 48 hours of game time to try the game and it's not the demo version either! For 48 hours, you are given full access to the game's every nook and cranny through its full version. Although you won't necessarily get far in 48 hours as this includes the time spent off the game (48 hours in real time and not just game time), the great part about it is that once your game time has expired, then your progress will be saved in case you decide to purchase the game.
Although I'm a gamer at heart, I have never particularly understood first person shooter games. Going around and shooting things just isn't my thing (I have tried my hand at Call of Duty multiple times and have failed miserably), but for those who it is, Titanfall is definitely a good game to try, especially since it has garnered a slew of positive reviews from the online community. GameSpot, for instance, has rated it an incredible 9 out of 10 with one member having the following to say about it:
But the game overall is a blast to play. It's fast and moves like no other FPS out there, almost forcing you to climb vertically if you want to survive. Half the fun comes from the speed of the game. Much of it also comes from not only piloting a Titan, but from taking on Titans as a ground troop. It packs a certain amount of tension and makes for an excellent time. Taking down a Titan while on foot is exhilarating and there's little like it in the FPS market.
This game has even won a whopping number of 60 awards at its E3 unveilment in 2013! It's also currently on sale for 40% off at just $47.99 (reg. $79.99).
What do you think of Origin's Game Time? Are you excited to try it out with Titanfall?
(Expiry: 22nd June 2014)
(Image Credit: BagoGames)