Menchies Canada: Free 6oz Froyo on February 1st!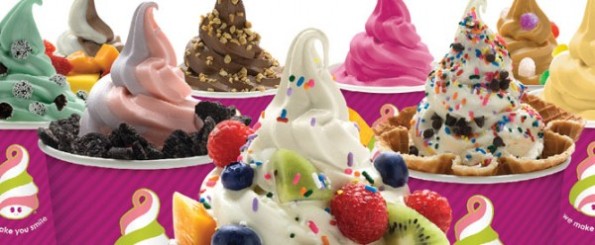 Ahhhh!!! I love Menchies! Head on over to your local Menchies to celebrate National Frozen Yogurt Day on February 1st. To celebrate you will get a free 6 oz. Froyo on February 1st between 4 and 7 pm.
So I googled "Menchies" to find a cool image of their mouth-watering frozen yogurt, and sure enough I could feel myself drooling. You can bet I will be claiming this freebie! There is no coupon code required, just walk into your local Menchies and ask for your free 6 ounces of frozen yogurt between 4 PM and 7 PM. If you order more than 6 ounces you will have to pay the extra though.
You are limited to once cup per guest while supplies last, and just a heads up - they weigh your delicious treat after the topping have been added. I will most likely be paying something. I don't think I could stop at just 6 oz to be honest. Not with toppings like kiwi, strawberries, Reese's Pieces, sour patch kids and so much more. I was literally baffled by how many toppings I had to choose from last time I went to Menchies. You will be too!
Moosers, what do you like to order on your Froyo from Menchies?
(Expiry: 1st February 2016)