iTunes Canada: Free Pookie & Tushka Find A Little Piano eBook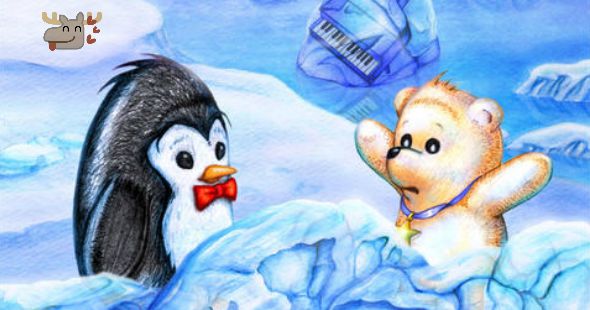 How many times do you need to entertain your child by letting them play a game or colouring app on your iPhone or iPad? Have you ever considered trying eBooks for children? Now you can try it out without paying a cent. For a limited time iTunes Canada is offering the Pookie and Tushka Find A Little Piano Educational eBook download for totally free on any iOS device.
Pookie and Tushka won "Best New Children's Book of the Year" as well as "Top Ten Book at iTunes Canada, and you're about to find out why. This educational eBook is available as a free download on your Apple iPhone or iPad for a limited time, so snag it while you can.
Pookie and Tushka appear to be adorable characters. One is a penguin and one is a polar bear. You and your child can follow along in this educational eBook to learn about their adventures with igloos, pianos and so much more. This is a great way to entertain your kid in a shopping cart or other places where they can tend to be impatient. It is better than letting them watch endless monster truck videos on YouTube like I have to do sometimes. This book will also teach your children about the value of friendship with a heartwarming lesson that includes excitement and fun.
There is a "read aloud" feature which lets the application read the book to your child if your hands are busy. The illustrations are just beautiful and each page has a different animation. The background music can be turned on or off, but it is instrumental and quite calming. So if you're ready for a perfect children's story that is totally free, here you have it.
There is no telling how long this adorable eBook will be free for through iTunes Canada, so your best bet is to download it now even if you have to wait until a later date to make use of it.
(Expiry: Unknown)