iTunes Canada: Free Grim Legends 2 Song of the Dark Swan Download!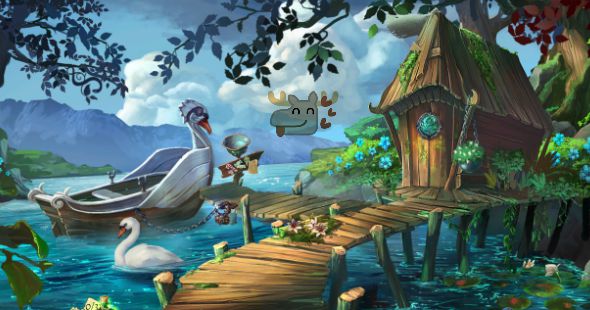 Looking for a fun new game to play on your Apple device? I have the perfect solution for you! Thanks to Big Fish Games, this week only you can download Grim Legends 2: Song of the Dark Swan for totally free through iTunes Canada. Just simply open up iTunes and hit download, no coupon code is required at all.
This is a great opportunity to snag a high quality magical hidden objects game for free. Most of the time the good hidden objects games can cost upwards of $5 to download, so the fact that you can download Grim Legends 2: Song of the Dark Swan for free is pretty awesome. This offer will last only one week, so get your hands on it now is my suggestion. Unfortunately this offer is only valid for Apple device owners, but the offer is valid world wide.
This is the fully unlocked version of the game, and you get to keep it forever. So this is not a free trial or a demo, this is the entire game which would normally cost between $4.99 and $6.99 for your Apple device. It is even rated with a wonderful 4.5 stars by multiple reviews in the iTunes store. In Grim Legends 2: Song of the Dark Swan you will find yourself exploring beautifully painted and romantic environments for magical hidden objects. There are over 42 different scenes and 32 different puzzles to go through while you unravel all the mysteries of the Swan Kingdom.
So if you are ready to become the savior of two kingdoms, then go ahead and click the download button. I know I just did. You will find yourself trying to figure out who kidnapped the infant prince along with conquering many other amusing missions. This is a game for all ages for sure, like Where's Waldo for adults. I love it. If you would like a little more information about this game before downloading it, you can check out this YouTube video. It will give you a pretty good idea about the game play and what this game is about.
(Expiry: 23rd September 2015)