Home Depot Canada: Free Workshops In May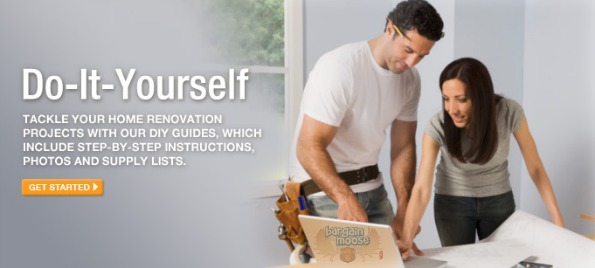 May 1st is tomorrow and with a new month means a new list of free workshops offered at Home Depot Canada. Some of them are for kids, some are for adults, but all of them are free and educational.  You will learn something new each workshop that will help you with your home and garden needs.
This month, there are three different workshops to attend.  You can choose one or all, it is up to you!
Build a Flower Planter May 10th 2014
This workshop is two hours total and is a great free activity for children ages four to twelve years old.  Kids will learn how to build a flower planter using a hammer and glue, and it starts at 10am.
Install Ceramic Tile May  21st 2014
It will start at 7pm and run for just one hour.  You will learn how to properly lay out your floor design and how to lay backer board (cement board).  You will also learn how to lay and cut tile, grouting techniques and how to install crown molding as well.  This workshop is a bit different, because it is only offered at certain locations. Make sure to check the locations before registering.
Pinterest Inspired: Build a Vertical Garden May 25th 2014
You will start at 1pm and it will be for just one hour.  It will describe in detail all the steps needed to build and maintain a vertical planter garden. It will also educate you on basic steps involved in planting annuals and perennials.
As I mentioned last month with the April workshops, they are open to both men and women.  Each workshop has a registration beside it and a list of items it requires. The best thing to do is sign up sooner rather than later, so that the spots don't all get filled before you try.