Google Earth Pro Free ($399 Value!)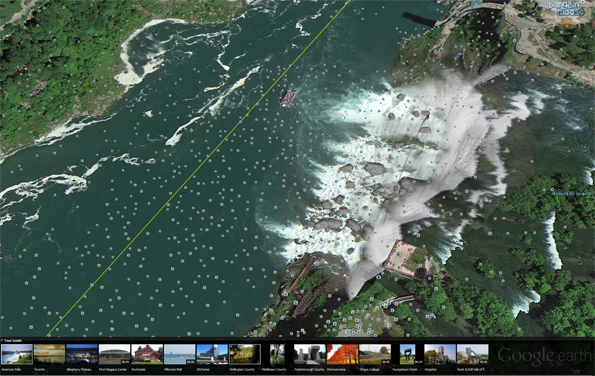 I am sure we've all heard of Google Earth, the website/program that lets you view anywhere on Earth via satellite imagery and maps, everything from the grand canyon to the Pyramids of Giza. The basic app has always been free, but there's a "pro" version which usually costs $399. Google have just released a blog post stating that they're now giving away access to Google Earth Pro for free!
The above blog post is from Google and it details how to get a free key to activate your Google Earth Pro license. You should be able to grab a free key, download the program and start using it, at no charge. I've just done it and it only took a few minutes to download and set up. Once they emailed me the account details, here was the initial setup with the free license key: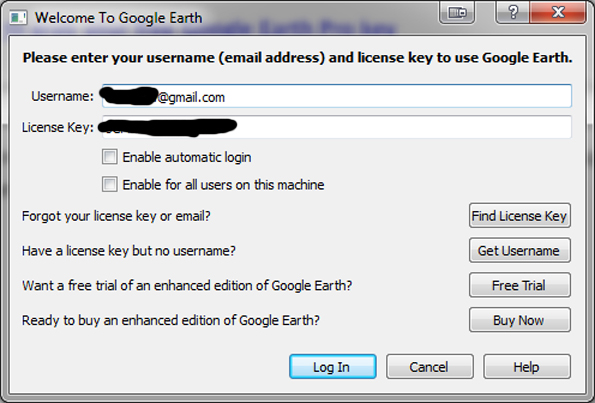 As far as I can tell, it's an ongoing license and doesn't expire.
In the image at the top of this post, I've taken a screenshot of Niagara Falls from the Google Earth app. If you look closely, you can see a lot of little dots – these are all links to photos that various people have taken there. I thought this was a pretty cool feature! Of course if you install this program, the first thing you'll want to do is look up your own house. :)
As to the features that Google Earth Pro has compared to the free version which anyone can get, check out this table: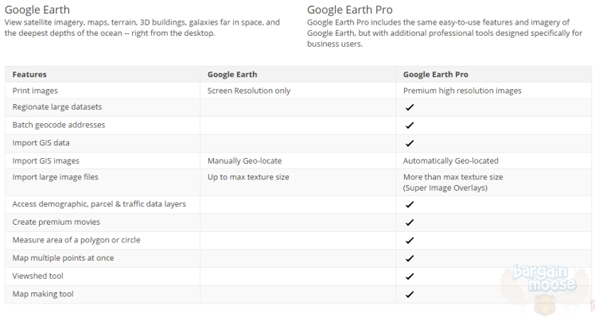 So we can see that you can get various extra features such as premium high resolution images, automatic geolocation and super image overlays! One feature – map multiple points at once – you could use this if you're planning a journey or a walking route. I've heard it said that it could be useful for hikers. Many of these features aren't going to mean a lot to the average user… but a freebie is a freebie. :)
(Expiry: Unknown)