Free Refillable Mug With Any Size Froster @ Mac's Stores!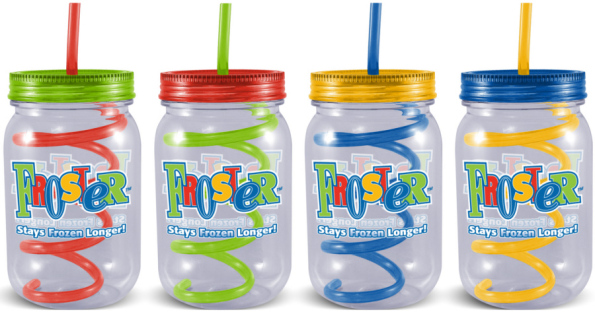 *Bump! Just reminding you Moosers that this offer is now available!*
You have got to love the My Mac's coupons that come out. If you have a Mac's Store near you, then you are definitely going to print this coupon - trust me. With this print coupon you will get a free refillable Froster mug when you purchase a Froster from Mac's Stores.
This coupon is valid from February 15th through February 21st. When you bring this coupon into your local My Mac's store, you will get a free Froster mug with the purchase of a Froster. Essentially, a Froster is My Mac's version of a slushy. The mug is valued between $3.49 and $4.49 depending on which mug you select. Then in the summer when you frequently buy these frozen drinks from Mac's Stores, you will already have a quality cup to use!
I bought one of these cups about a year ago, and my son adore's it. He loves drinking his juice or water and watching the beverage go up the crazy straw. Even now, my son has the flu or something and this mug is the only way I am able to convince him to drink something.
You are limited to one redemption of this coupon per person.
(Expiry: 21st February 2016)