Free Oh! Henry Bar Today @ 7-Eleven Canada (EXPIRED)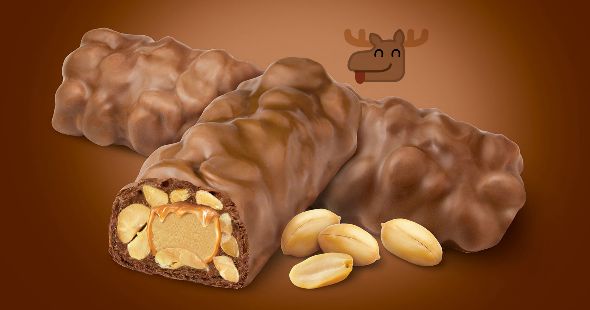 Friday is here, and while Friday generally meets we are about to start a weekend, it also means that 7-Eleven Canada will have a freebie available to redeem through their mobile app. Today you can get yourself a free Oh! Henry Bar just by downloading the 7-Eleven Canada app and clicking "redeem" when you are at your local 7-Eleven store. Hurry though, supplies are limited and this offer expires today!
If you have an Apple or Android device then you are in luck. You can download the 7-Eleven Canada app which will just take a moment of your time and then you can redeem a Free Day Friday freebie every Friday. Once you open the app, click the "Scan & Save" offers in the top corner to see what discounts are available. Usually the Free Day Friday offer is right at the top. Today you can redeem a free 58g Oh! Henry chocolate bar, which happens to be my favourite.
There is a catch to these 7-Eleven Canada offers available on their mobile app. Once you click "redeem" you will only have 15 minutes to claim the offer. I always wait until I am entering the store to click redeem. You never know how long the line will be either, and you really don't want to leave disappointed. So far I have redeemed the Free Day Friday freebies plenty of times and I have never left empty handed, which is great because I am not sure how I would explain that to my toddler. I would probably end up purchasing the item for regular price.
There are several other offers available as well, but sometimes the offers will vary depending on your location. Here are some of the offers that I can see:
Buy a Nestle Drumstick and get one free
Buy 1 Mountain Dew Kickstart and get one free
Buy a Snickers or Twix Bites pack and get one free
and more
This mobile app has been well worth it. It has a permanent place on my iPhone and I religiously check it every Friday morning. My son and I take the dogs for a 45 minute walk to start our day and a 7-Eleven store happens to be on route. On Fridays I stop in and redeem a freebie for my son and I to enjoy on our walk home.
Moosers, what do you do with your Free Day Friday goodies?
(Expiry: 28th August 2015)