Free Music From Google Play Store Including Pitbull, Olly Murs, Beyonce & More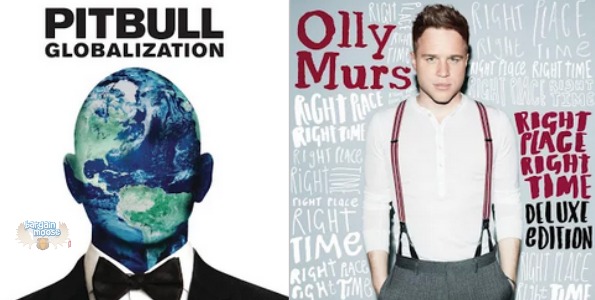 Refresh your music collection with some of the new tunes. Google Play Store is offering music that was valued at $23.20, but is now completely free. You never know how long a freebie will last, so grab your copies before they are gone.
There is a mix of tracks available free right now. Many of these songs are part of larger albums. When you first click on the link, you will often see the price for the entire album. Scroll down and find the song name to find the free track available with this freebie. Most songs on Google Play run $1.29 per song, so if you take all eight freebies it has a value of $10.32. Here is the current free song selection available:
I have been digging the Olly Murs song Dance With Me Tonight for several weeks now on the radio. It is a peppy song and is great to crank up in the car or for cooking in the kitchen. I also like the deadmau5 song Raise Your Weapon. This song is a mix of dance and pop, and feels like it should be in the next Hunger Games or Divergent movies
There is also one free album currently available that we have not featured before. The album includes 10 free songs and is a mellow rock mix, though I'm not familiar with this group. I would keep this album on my computer for when I am working. If we assume each of these songs is $1.29, the standard price for Google Play music, this album has a value of  $12.90.
To access the free music on the Google Play Store you will need to have a Google account and link a credit card. No money will be placed on your registered card. Google Play always sends you a receipt in your e-mail for the transaction, even for freebies, so you can click with confidence. You can listen to these songs on your computer, or on any Google Play Store enabled device such as Android.
Avigayil's post from mid-March featured free songs on Google Play,and is worth checking if you missed the post the first time. It looks like most of the bigger mainstream artist have expired, but you can still get the song Boom Clap by Charli XCX and a few mixed albums.
(Expiry: Unknown)