Free Magician's Performance LIVE In Toronto, Comes TO YOU June 3 ONLY, Via Uber!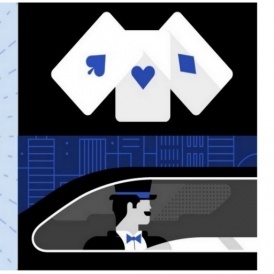 How would you like to see a magician's performance - live - just for you, for free? There are only a couple of conditions. 1.) You have to be located in Toronto on June 3rd, between 11 am - 3 pm. 2.) You need to have the Uber app installed so you can summon up a magician. Share this with your friends and family in Toronto!
I'm sure our Bargainmoose readers are asking, "Why is Uber offering such a unique promotion?"
Well, on June 10th, the new movie Now You See Me 2 debuts in theatres, starring familiar faces such as Jesse Eisenberg, Mark Ruffalo Woody Harrelson, Daniel Radcliffe and more! Make sure you watch the trailer for the movie in the link, it will totally captivate you. I know I have plans to see this action packed movie when it is released in theatres.
Click here to view the details on this promotion from Uber!
In celebration of this cinematic event, Uber has teamed up with Entertainment One to bring directly to you - right before your very eyes, Toronto's top magicians, for a completely free 15 min. performance!
Here's how it will unfold, before your very eyes...
Enter the code MagicTO in 'Promotions' in your Uber app
Request the 'MAGIC' option on June 3 from 11am to 3pm
If you're able to connect to a 'MAGIC' vehicle, a magician will arrive at your location shortly
Be amazed and astounded by one of Toronto's top magicians for 15 minutes
There is no charge for uberMAGIC but demand will be high for this special free live performance by a talented magician. (If no uberMAGIC vehicles are available, keep trying! You may find you have the magic touch after all.)
(Deal expiry: June 3, 2016)