Free Ice Cream Cone @ Dairy Queen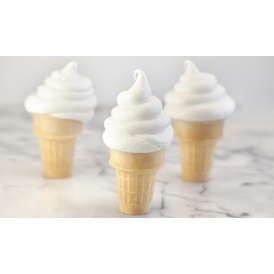 Can you think of anything better than free ice cream!? I can't! On March 15th you can head into your local Dairy Queen and get a FREE ice cream cone to celebrate March Break.
I know we still have to count down until this day arrives, but I figured if I give you plenty of notice you'll have no excuse to miss it. You are limited to one free ice cream cone per customer at participating Dairy Queen locations. Of course, Dairy Queen will be accepting donations in exchange for the free ice cream. You can donate as much or as little as you like.
Since 1984, Dairy Queen has already raised overe $110 million towards the Children's Miracle Network Hospitals - so you know your donation would be going to a great cause no matter how big or small. Last year it really varied at my local DQ. I witnessed some people giving $20 bills and some people walking away without paying anything.
Moosers, will you be enjoying a free treat or contributing to the fund?

(Expiry: 15th March 2016)