Free Coffee Today @ 7-Eleven Canada (EXPIRED)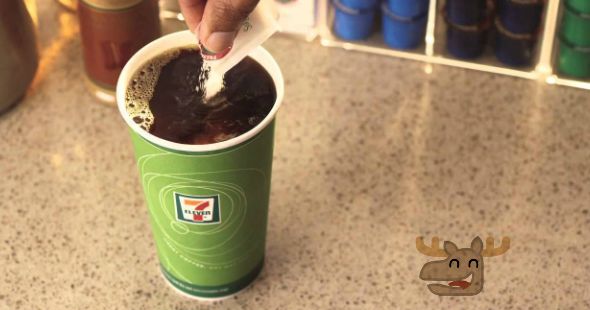 What!? Usually 7-Eleven Canada offers different freebies every Friday, but today they are saying Happy Tuesday with a free 12 oz coffee. So go ahead and download their mobile app if you have not already, since that is how you are going to redeem this fabulous freebie. Supplies are definitely limited, so I wouldn't wait too long.
I have been trying to cut back on my coffee intake, but with an offer like this I will have to make an exception. On my daily walk with the dogs earlier I stopped by my local 7-Eleven and was informed that today you can redeem a free 12 oz coffee via their mobile app. I suggest you download the app and keep it. Every Friday they offer a new freebie, and it appears they are offering freebies mid-week occasionally as well.
The initial download of the app won't take long at all. Then you can click the menu option on the right hand side. Click "Scan & Save" and you will see all of your local 7-Eleven Canada's current offers. Right at the top says that you can get a free small coffee, today only. Once you get close to your local 7-Eleven store, click "redeem". I don't suggest you click on that any earlier, since you only  have 15 minutes to redeem the offer after you claim it.
Keep the app, trust me. Sometimes 7-Eleven Canada offers free brownies, free cookies, free slushies and so much more. They have been impressing me weekly with their new freebie offers. It gives me something to look forward to on Fridays when I walk my dogs with my toddler. There are so many offers available at one time that even if you don't like the freebie available, you may be able to take advantage of other discounts and offers.
Here are the current 7-Eleven Canada offers:
buy 1 Marley's One Drop Beverage and get the second for free
buy 1 Hardbite bag of chips and get one for free
get 10 pieces of assorted candy for just $0.70
and more
So Moosers, what do you take in your 7-Eleven Canada coffee?
(Expiry: 15th September 2015)