Free 6 Pack of Crayola Markers @ Nestle Canada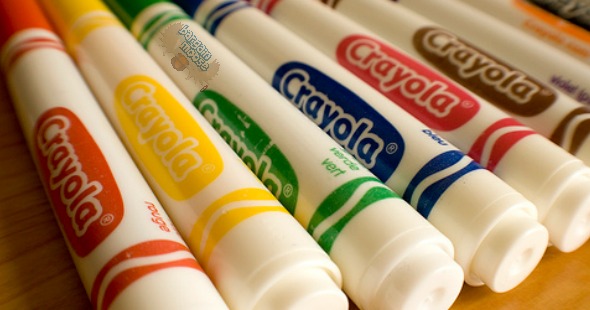 Here is a fantastic new freebie offer from Nestle Canada. Fill out the short and simple form and you can receive a free six pack of Crayola Markers. This offer is only available for a limited time, or while quantities last. In other words, snag it now. You'll need a UPC code to get this free pack of markers, but I have one provided for you below.
So, to get your free six pack of Crayola Markers from Nestle Canada, simply follow the link above and fill out the required information. You will have to submit your name, address, phone number and email like usual. You will also need to provide a UPC code to get the freebie. You can use one of your own, or use mine:
There is no limit to how many people can use this UPC code, so don't worry about it being a one time use code. Once you submit the form, you will get a confirmation notice that says delivery will take 6-8 weeks. You can then use your free Crayola markers to enter the Nestle Pure Life contest. Get your child to draw an adorable picture and send it in. This drawing could be featured on bottles of Nestle Pure Life Natural Spring Water. Wouldn't that be cool? Just post the image on the Nestle Pure Life Facebook page.
Knowing my kiddo, he would probably submit a cute and simple drawing. I know some children out there that have amazing artistic abilities, it would be pretty impressive to have their art featured on the water bottles. I do wonder which colours will be included in your pack of free markers though. Depending on the colours, the drawing could be limited. I am sure the usual blue, purple, orange, green, red and yellow will be included, but who knows.
Enjoy your freebie Moosers!
(Expiry: Unknown)