Free 2GB Google Drive Storage with Security Checkup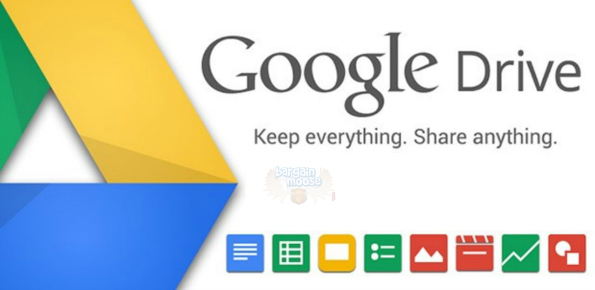 Here is an awesome little promotion for all my lovely Moosers! Receive a bonus 2GB of free Google Drive storage when you complete a simple Security Checkup. The checkup should only take about two minutes of your time.
This offer is in honour of Safer Internet Day. Google wants you to become acquainted with your security settings and make changes if they are necessary. Through the security check, you can check on the following information:
Update your account's recovery information in case there is ever suspicious activity on your account
Review your recent sign-in activity to make sure only you have access (and not your ex-bf because you forgot to change your password)
Review what applications and devices have access to pieces of your account information.
This last step is the most important for me, as I will approve some app that is busy bugging for access to my Google Drive - and then completely forget that I gave that app access. I might remove the app later, when I should also remove their permissions as well.
I have a gmail email account but an iPhone, so this is not quite as relevant for me as it is for anyone with an Android device. You guys have a lot of things accessing your Google Drive so it is a good idea to prune that list back every now and then.
Now, the deal is simple. Perform the update by the 17th of February, and you will be automatically given the extra 2 GB of storage on February 28, 2015.
Some of you may ask, "How do I know I qualify for the 2GB extra storage?" That has been made absurdly simple. At the end of the security check, you will see three (or four) boxes. If they are all checked off (green) that means you have completed all the requirements for the bonus storage.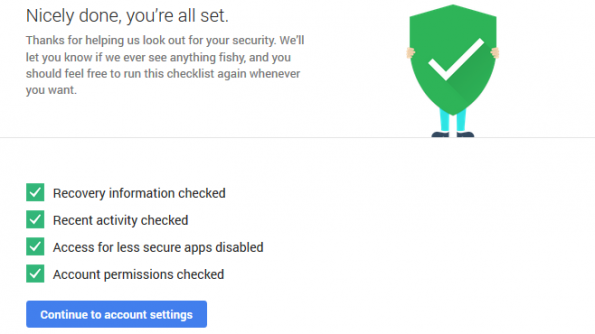 This is my own personal screenshot. I added a phone number, changed my emergency recovery email address, and I disabled the access for less secure apps. Overall, it took like one minute and it was time well spent.
Note: Google Apps for Work and Google Apps for Education users are not eligible for the bonus storage.
(Expiry: 17th February 2015)