Enjoy Free Kelloggs Strawberry Pop Tarts @ 7-Eleven Canada Today!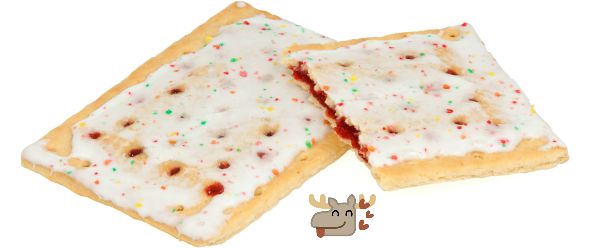 7-Eleven Canada is sure releasing some delicious freebies for their Free-day Friday promotions. Today you can download the 7-Eleven mobile app and reward yourself with a free Kellogg's Strawberry Pop Tarts 2 Pack. Those are my favourite kind of Pop Tarts. Supplies will be limited, but right now there have only been 10% claimed so I would head on over as soon as you can to claim your free item today.
The 7-Eleven Canada mobile app can be downloaded by anyone who has an Apple or Android device. Downloading the app only takes a moment of your time and it is well worth it as you can see. Every Friday 7-Eleven Canada releases a new freebie for their mobile app users, and lately they have been getting better and better. Today you can get a free 2 pack of the Kellogg's Strawberry Pop Tarts. 
Once you have downloaded the app, you are going to want to click "Scan & Save" which is the offer in hte top right corner on my iPhone. It may be in a different location for Android devices. Once you click that you will see the discounts available. 7-Eleven Canada always has lots of discounts for BOGO, 50% off and more but on Fridays the very top offer will be the free item. Today you will see a delicious picture of the Kellogg's pop tarts. Get in my belly!
Be warned, once you click to redeem your offer you will only have 15 minutes to actually claim it. I best suggest you don't click "redeem" until you have set foot inside your local 7-Eleven Canada store. Then there is no room for disappointment.
This mobile app has a permanent residence within my phone, that's for sure. So far I have gotten free brownies, free cookies, free slushies, free Oh! Henry bars and so much more. What's not to love about it? My son and I walk the dogs for 45 minutes every morning and we pass right by a 7-Eleven store so it is always convenient to grab the freebie as well. I am happy that this Pop Tart pack comes with two so that my son and I can each enjoy one when we get home. Am I the only one guilty of eating them not toasted though!?
(Expiry: 11th September 2015)