Enjoy a Free Giant Freezie Today @ 7-Eleven Canada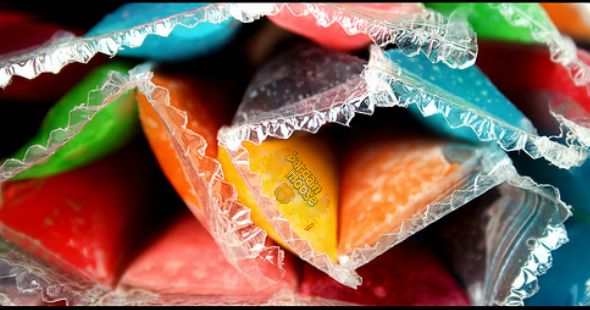 The weather has been fluctuating lately between somewhat cool and somewhat hot. Today happens to be somewhat hot, and I might enjoy having a Giant Freezie from 7-Eleven during my daily walk with the dogs. I am in luck, today 7-Eleven Canada is offering free Giant Freezies via their mobile app for their Free Day Friday promo. So go ahead and download the app to enjoy your free item.
To get your free Giant Freezie from 7-Eleven Canada today, you're going to need to download their mobile app. Once that has been downloaded, you can click "Scan & Save" from the menu and see all of their offers available. This free freezie offer should be right at the top of all the 7-Eleven offers.
The free giant freezie is in fact a Kisko Giant Freezie, and in my opinion they have the best flavours. I mean, what other company has banana flavoured freezies!? Yum! Here are the flavours offered by Kisko in Canada:
Grape
Banana
Blue Raspberry
Cherry
Orange
Tropical
Cream Soda
Raise your hand if your favourite freezie is the white ones, that seems to be the most popular flavour. Hopefully you get to your closest 7-Eleven Canada store in time to get your favourite flavour of freezies.
This offer expires today, when supplies run out. But just be sure you don't actually click "redeem" until you are in stores. Once you claim the offer, you only have 15 minutes to actually use it. I wouldn't want you to miss out on a fantastic freebie like this! I also suggest you keep the 7-Eleven app on your mobile device. They seem to be offering free stuff on both Tuesdays and Fridays now, and who could complain about free stuff?
(Expiry: 25th September 2015)