Canadian Freebies: Martha Stewart Downloadable Cookbook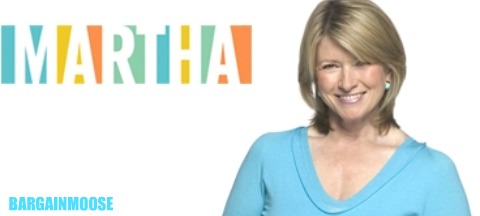 Though a little late for the Canadian Thanksgiving, Martha Stewart is offering a downloadable version of many recipes from one of her cookbooks. You can download the Thanksgiving Hotline Cookbook, or whatever chapter of it you want from the following website:
...Many of the participating chefs' recipes can be found in the Martha Stewart Thanksgiving Hotline Recipes Cookbook. Just click below for your copy of each delicious chapter, from desserts to, of course, turkey...
Though these are Thanksgiving recipes.. they have salads, desserts, such and so forth I am sure are applicable for more than just Thanksgiving. Most people I know have Turkey on Thanksgiving and Christmas ( as well as ham on the latter) so they share some similarities in food.
Thanks to Mooser Sandi for sending us this freebie!