Canadian Freebies: Free Lego Magazine Subscription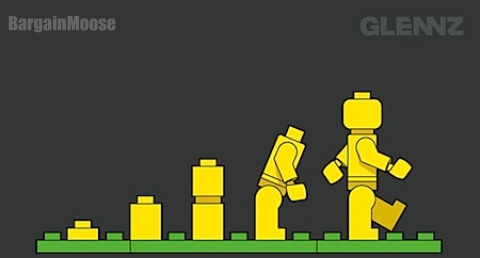 Lego, ah the good ol' days. I enjoyed lego. It was the building blocks of fun for hours on end. I liked it, however, I have a 40+ year old friend for whom lego is a serious hobby and he makes huge creations out of it. If your kid is an aspiring architect or you have just never quite grown out of lego.. you will be pleased to know that Lego is offering a free 2 year magazine subscription.
Lego has expanded a lot since I was a kid, there are a lot more kits and not just 'boxes' of legos. They also have an online Lego game. Boggles the mind. Any of our Mooser's kids into Lego?
(Picture: Evolution of Lego! Love it!)