Canadian Freebies: Free Idiot's Wine Guide

You can order The Complete Idiot's Guide To Wine totally for free from the Bestdealnutritionals website!
When it shows a slot for price, just put a zero in the box, and your freebie will be free!
Quick description:
From the Founder of Vintage Wine Magazine comes an indispensable resource for choosing and enjoying wines of all kinds. The Complete Idiot's Guide to Wine will help you learn everything you need to know to become a wine connoisseur.
You don't have to pay any shipping fees, plus they ship to Canada too. This has been received by other people on the interwebbs. If you want to be really eco-friendly, you could even just read the pdf copy and not waste trees.
Now, I do enjoy a glass of plonk, but I really don't know that much about it, I'm deinfitely not a connoisseur.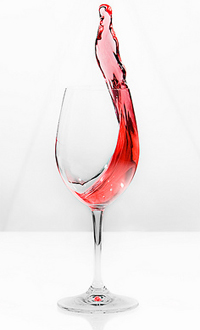 When I was in south-western Australia, I did a wine-tasting tour in the quite famous Margaret River area. Now, that was a fun day out! I know you're supposed to spit out the wine, but which self-respecting tourist actually does that!? By the 2nd or 3rd winery, I was getting tipsy. I guess it didn't help that I requested some dessert wines from the various wineries, which were really strong. I'm a sweet wine lover, and those dessert wines were just lush.
Needless to say, by the end of the day, I was pretty wasted. I actually sprained my ankle while crossing a road and couldn't walk for 3 days. Fun fun fun!
The only things that I actually learned were about the "legs" on red wine, and the "angel share" of barrel wines. :) Oh, and to be careful stepping onto traffic islands when drunk.
Thanks [Christine] and DanD.!