Canadian Freebies: Free Child Safety Pack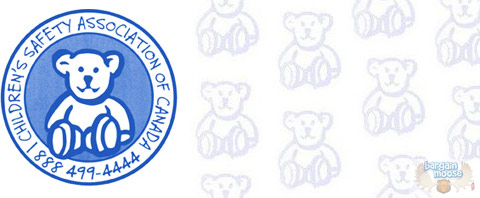 Safekid.org is offering a free child safety pack, to any Canadian homes who want it.
Note: Safety pack is available only in Canada.
The child safety pack comes with the following:
32 page manual
Window blind safety kit
Safety bulletins
Scald & burn prevention stickers
Child print & ident kit
I am starting to child-proof my house as baby is starting to crawl everywhere. One thing that really concerned me was the dangling cords on the window blinds, as I have heard a few very bad stories about infant deaths due to this. We've already shortened a few of the cords, and have a few more to do round the house.
It is funny though, you view your home differently when it comes to seeing it from the point of view of a toddler. I see the dangers in everything, from the pointy corners on the table to the slightly flimsy glass on the front of my TV cabinet. I sometimes feel like that lady in "A Series of Unfortunate Events." She saw the potential negativity in everything, from an exploding glass doorknob to a toppling refrigerator. I am not quite as bad as her, but I am starting to think of these dangers more and more!
P.S. I admit that the website is not the prettiest in the world, and doesn't even display right when I am viewing it in Firefox. But this appears to be a good freebie, and you should receive it.
UPDATE: the web form loads up your email program to email the details to them. If you don't have an email program set up on your computer, here's what you do to get the freebie. Send an email to safety@primus.ca and copy and paste the following text, change those fields highlighted in red to your own information:
Title=Miss
First_Name=Bargain
Last_Name=Moose
Address=999 Bargain Road
City=Bargainville
Province=Dealprovince
Postal_Code=A1B 2C3
Telephone=5551212555
Email_Address=youremail@gmail.com
Home=House
Number_of_blinds=1
Number_of_children=1
Ages_1=1
Ages_2=
Ages_3=
Ages_4=
Ages_5=
Ages_6=
Comments=No
Comments_content=
Email_updates=No