Canadian Freebie: SimCity 2000 Special Edition Free @ Origin ($6 Value)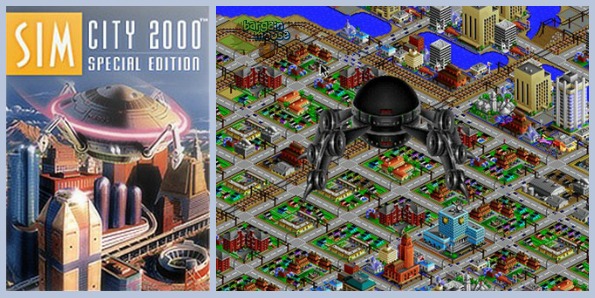 Today we have a lovely freebie for our sweet Moosers from Origin. Download SimCity 2000 Special Edition from Origin for free. This game has a value of $5.99, so not bad for a freebie!
This is a free PC game. It is not a demo or a trial - you get to keep the full game, forever, and not pay for it. I have to admit, I know absolutely nothing about this game so I had to search the internet for some information. According to Origin, this is a classic Maxis city building and management simulation game. You build everything from the ground up including:
schools, libraries, hospitals, zoos, prisons, power plants, and much more... Lay down roads, railways, and highways. Explore the underground layer and build subways and utilities without compromising your aesthetics. Customize different buildings or design your own graphics sets from scratch.
If you enjoy creating, designing, organizing, and then ruining the lives of your little Sims, then this is the ultimate game for you. Some people argue that this was the best SimCity ever and that all others have paled in comparison. Needless to say, you can check out if this claim is correct or just a bunch of nostalgic nonsense getting in the way.
I have played one Sim game, though I cannot recall what it was now. A friend of mine had a cheat code to give you endless money so I just ignored my Sims and sat their designing and building, and decorating houses all day. That was a lot of fun but the Sims were horribly annoying.
To redeem your freebie, you will need an Origin account. It is worth signing up for one if you do not already have one as Origin often gives away free games so you can get an entire library worth of games you will never have to pay to play. We do not know how long this deal is going to last, but if past deals are any indication it should be on till the end of the month. We hope.
If you have played this game in the past, then please comment and give us your opinion on it! We love to heard from our Moosers!
(Expiry: Unknown)