Canadian Freebie: Generation Know Bracelet From U By Kotex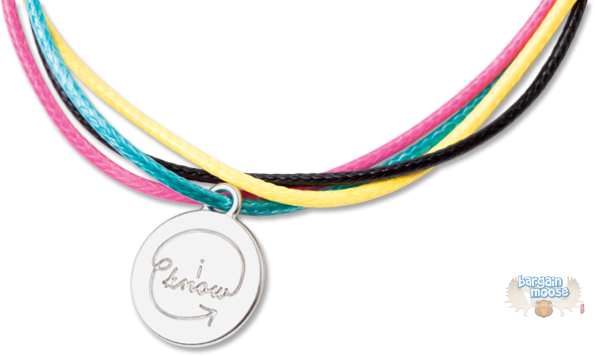 U by Kotex is giving away free Generation Know Bracelets, in celebration of young women being educated on the facts about their bodies.
The U by Kotex website is actually quite interesting. Their new "Take Action" campaign is all about trying to eliminate the embarrassment that girls and women feel with regards to their changing bodies. There is a ton of helpful information, along with myth-busters and messages from young women, across the globe. It may be a great website for mothers to show to their daughters.
Let's face it. It happens. Girls have a menstrual cycle (or shall I say, a monthly visit from Aunt Flo) and although it happens at different stages in life, all women experience it. So why do we still tuck that box of tampons under everything else in our shopping cart, as though we are buying something illegal?
With campaigns like this, maybe one day, there won't be such a taboo attached to this subject. Hopefully the next generation can be more open and this topic won't be so awkward or uncomfortable to talk about.
So join U by Kotex by sporting this "I Know" bracelet! These types of freebies generally don't last long, so get moving! You must be 13 years of age or older to receive this bracelet and there is a limit of two per household. Please allow approximately 3 to 4 weeks for delivery.
Expiry: December 31st, 2013 or while supplies last.