Canadian Freebie: Business Cards Sample Pack @ Jukeboxprint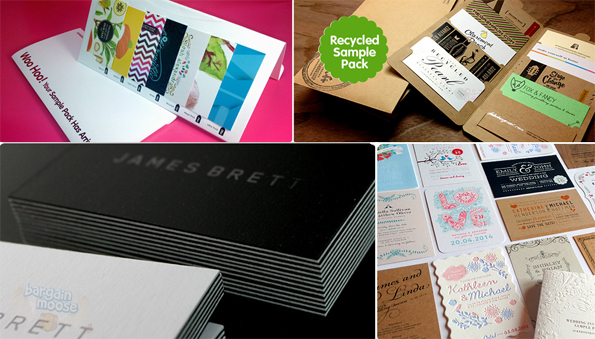 Here's a handy little Canadian freebie for those of you who might be interested in business cards. Jukeboxprint, a Canadian online printing company, is offering a free sample pack of their most popular products.
You can choose from a number of sample packs, two of which are free; the standard sample pack or the recycled sample pack. Here's a quick blurb about the standard pack:
Great for new customers, students and those just wanting an overview of our products. Standard Sample Packs are pre-filled with our most popular products…
Sadly, the sample packs cannot be customised, therefore you cannot get your own name and address put on these as you can with the free Moo.com sample pack. But even so, if you were in need of some business cards for your company or for a special event, then you're getting to check out the quality of the items from Jukeboxprint without having to spend any money. I've not tried this printing company myself – if you have, it would be good to hear from you in the comments below please. What do you think of the quality?
It was the aforementioned free business cards from Moo.com a few years ago, that led to me buying all my business cards there from that point on. I can imagine that's just what Jukeboxprint want to encourage here – you get a free sample pack at no cost, you see the quality of their items and that will lead to you placing an order.
There are also a couple more options on the Jukeboxprint sample page, such as the Specialty Sample Pack for $15. This is a handy option if you want to see specific items or type of card stock. Even though it costs $15, Jukeboxprint actually give you a $15 coupon to use towards your next order. I think this is a good choice to make if you're definitely considering placing a future order.
By the way, Jukeboxprint was listed as one of the top 5 best business card printing sites here on Lifehacker.
(Expiry: Unknown)