Canadian Freebie: Black's Canada Coupon Code For FREE Collage Poster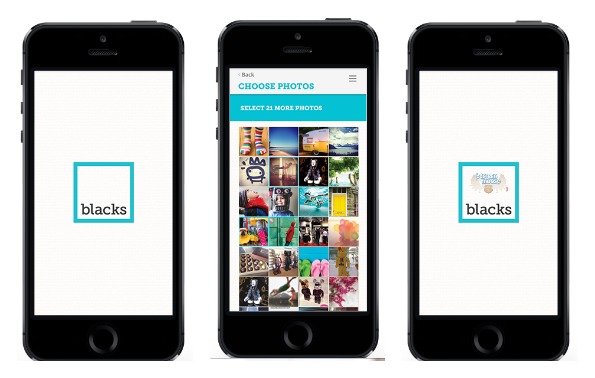 Black's Canada is offering a free collage size poster worth $9.99, with 28 images on it, for free when you use their mobile app and the coupon code below.
Click here to go to Black's Canada now
Coupon Code: FREEPOSTER
Discount : Free 14" x 24.5" collage poster with 28 images
Expiry: 7th September 2014
Click here for info about the Black's app & where to download it
I had the pleasure of testing this freebie on my iPhone, as I no longer own an iPad. The app itself is easy to navigate and it pulls pictures from your device's photo gallery (not your image stream). I did not have enough pictures I liked on my phone, so I saved some from my image stream to my phone before entering the Black's Photo App. After selecting the correct collage poster, you will need to pick the 28 images you want to use. Once the poster is generated, you can change out pictures (pretty easy) and crop photos (not easy on an iPhone). Cropping photos was nearly impossible on an iPhone just because the size of the image you were trying to work with was about the size of the finger you are trying to drag and crop with. For the life of me, I could not adjust this picture of a parrot so it did not cut off the top part of his head.
I really did like that you could change the border colour of your poster: that is both the border on the outside and the borders of each picture that separates them from the other picture (the frames you might say). They all have to be the same colour, but that could be black, blue, green, red, or whatever.
There are two options when you go to checkout:
Pick Up & Pay at Store
Ship It & Pay Now
Even though the first option says pay at store, you still have the opportunity to apply the coupon code online so you will have $0 to pay in store. All you need to do is go into your local Black's and pick it up. My local Black's is 90 minutes away, so I will not be getting this deal, sadly. You can also pay for shipping to your home, but that was over $10 alone to get it shipped to me. Not worth it in my books.
This is a great freebie if you have a Black's store close by to pick up from. For this and any other Black's coupon codes, visit our forum.