Canadian Freebie: Alien Swarm Game from Steam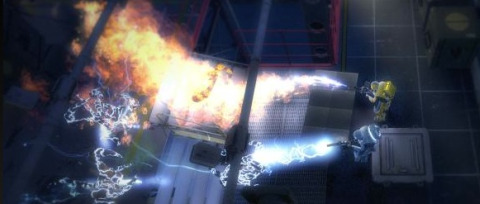 So I don't know a lot about this freebie, so if anyone does, maybe they can help me out. I'm not even sure if you need a Steam account to download it or not. However, this is what I DO know:
As of July 19, 2010: Steam is releasing Alien Swarm, a computer game that will be FREE to download. According to the game details it supports single player, multi-player, and co-op modes. It seems to be designed for 4 player co-op action. If the name didn't tip you off, you will be battling aliens on an off-world colony.
Some nice features of the game:
Tactical, 4 player co-op action game with a top-down perspective
Complete game code and mod tools
Unlock persistent items by gaining levels
Over 40 weapons and equipment with countless loadout configurations
4 unique classes and 8 unique characters
Matchmaking, Steam Cloud, Steam Stats
64 achievements
Tile-based map generation tool
Powered by Source and Steam
That last part makes me think you will have to have a Steam account, but this doesn't get released till tomorrow (and I wanted to give you guys a good heads up) so I couldn't do my usual testing.
If anyone is familiar with Steam games, drop us a line and let us know how this works and what we will need!
LAST NOTE: Unfortunately: this is a Windows only games, not MAC compatible from what I can find. :-(