Canadian Freebie: 4 x 100 g Package of Liberte Frouto Greek Yogurt (Quick)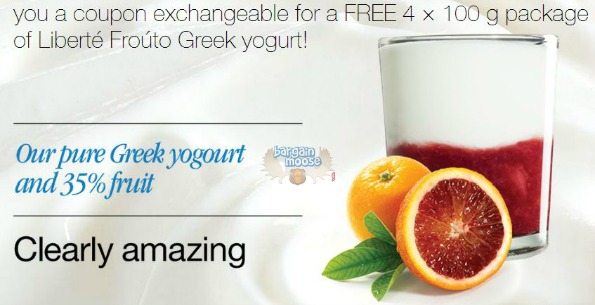 IMPORTANT!!! Liberte is giving away coupons for a free 4 x 100 g package of Liberte Frouto Greek Yogurt!! There is only a limited number (like 5000) and already half are gone!! This is a freebie you have to pounce on quick!
All you have to do is click the link above and 'Like' Liberte. Then fill in your contact information and then simply receive your coupon. Take it to your favourite grocery store and get some free yogurt!
Liberte yogurt is my favourite yogurt, it tastes sooo good! I have gotten coupons from them before and they are always dependable for sending them. Their yogurt is just the best and I love these freebies! I got mine, now Moosers, go get yours!
Expiry: Very limited quantity