Canadian Freebie: 10 Free 5x5 Prints Coupon With The Black's App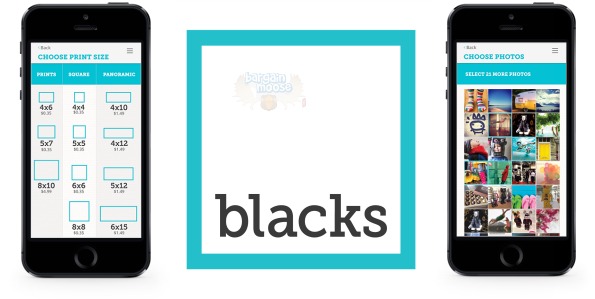 We blogged about a sweet collage poster freebie at Black's yesterday, and today we are back with 10 free 5 x 5 prints just for using their new Android or iOS application.
Click here to download the new Black's photo app now
Coupon Code: FRESHPIC10
Discount: 10 free 5 x 5 prints
Expiry: 10th December 2014
Okay, I had no idea prints cost so much these days. It turns out that 5" x 5" prints run $1.75 each, so this coupon code is worth $17.50! I made sure to test the coupon code before blogging it (because that is what we do), and it worked peachy keen as you can see in this cropped screenshot from my iPhone below.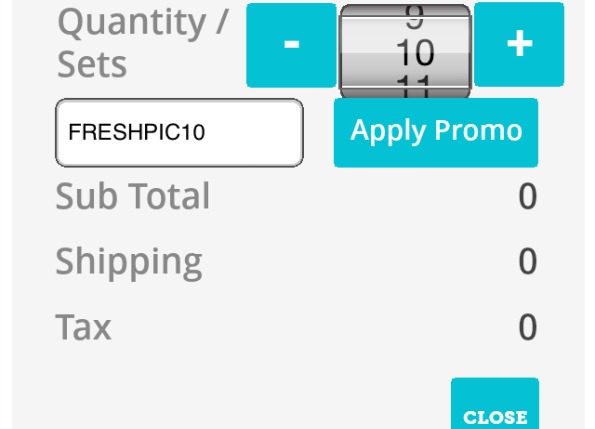 The coupon can be used one time only per account. It cannot be combined with any other offer or coupon code. It also does not apply to shipping fees, as I quickly found out. You can choose between two options, as I mentioned before: one will ask you to pay and ship to store and the other asks you to pay online and ship to your home. If you choose the 'ship to store option' then this freebie is indeed free - because picking up in store is free - and you can still apply the coupon online. However, when I chose the ship to home option, shipping was over $10. Ouch.
This coupon only works through the Black's Photo App. Don't try to use it on their regular website; we tested that as well and it does not work there.
These Black's freebies are just fantastic for anyone who has a Black's in their city. I really wish they had one in Nanaimo because I would be all over this deal. I could print off pictures and send them off to relatives who complain I do not keep in touch (and they would be right). For families with children going back to school, take pictures of your kids on their first day of school and put them on your fridge. You can do so many things with ten free prints that I can hardly go into them all here.
If you have not yet taken advantage of the Black's college poster freebie, you should get that one as well. You will need to place separate orders, but both freebies are open to all Canadians. Black's reserves the right to terminate these offers at any moment, so I suggest using these coupons sooner rather than later.
For this and any other Black's coupon codes, visit our forum.