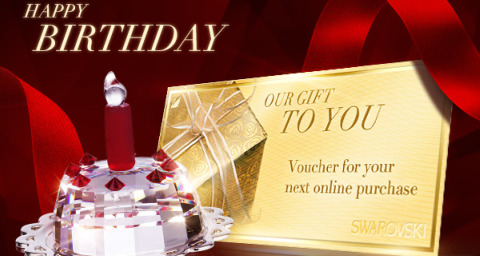 As my birthday just recently passed I bathed in the attention (or lack there of) of family, friends, and franchises. I'll admit, I am a very gifty person, I really like giving them, and I really like receiving them. I subscribe to several newsletters, am a member of a few 'clubs' and here are some noteable ones you might want to join before your birthday comes around, and why:
Disney Movie Rewards: They gave me a choice between 5 diff Blu-Ray DVDs to pick 1 for free, all I had to pay was the shipping cost of $2.95. A Blu Ray copy of National Treasure is on its way!
Swarovski: I'm on their mailing list and as a gift they sent me a $15 CAN online voucher good for 3 months.
I know there are many restaurants that give free food to the birthday celebrating individual, but of course they make money off the rest of the Birthday Party. I like the above 3 because they are really birthday person oriented, and one is completely free, one very reduced, and one a nice little voucher for a place I already shop.
I would love to expand this list, so does anyone else have any other items you can get for free for your birthday, or vouchers or get at a reduced price like this? Drop us a line!!