7-Eleven Canada Freebie: Free Kit Kat Chunky Double Caramel Chocolate Bar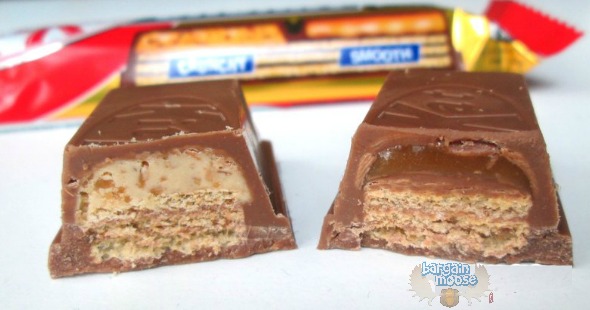 This 7-Eleven Canada Freebie Friday offer makes it so that you can get a free Kit Kat Chunky Double Caramel bar. This offer is valid until the 30th of January and you can redeem one free chocolate bar. You will need to download the 7-Eleven mobile app and sign up to receive this offer.
This 7-Eleven Canada app is available for download on any Apple or Android devices. Downloading the app will only take a moment of your time, and in exchange you will receive exclusive offers, freebies and more from 7-Eleven Canada. This app has been well worth it in my opinion. I have gotten many things for free at my local 7-Eleven store including brownies, cookies, chocolate bars and more. You will consistently find offers for BOGO sales and freebies on their app. Sign up using your email address to receive the hottest new 7-Eleven offers.
You can use your 7-Eleven app to get a free Kit Kat Chunky Double Caramel Bar. I have yet to try this Kit Kat chocolate bar, but the description is making me drool already. This Kit Kat Chunky Double Caramel Bar will bring you the best of both worlds - crunchy or smooth. One half of the bar is filled with a crunchy caramel while the other side has a smooth and runny caramel. Eat both sides yourself or share with a friend - but you might have to play rock, paper, scissors to decide who gets which side. What side would you prefer?
There are always other offers available through the 7-Eleven app. The only catch is that these offers may differ from each 7-Eleven location. You can simply click the offer you like, and see if your local 7-Eleven Canada store is participating. You can even click your preferred store for directions on how to get there. The more offers you claim, the more offers you will get. So start claiming with this awesome freebie.
Enjoy your free Kit Kat Chunky Double Caramel Bar.
(Expiry: 30th January 2015)