Walmart: Super Mario 3D Land For Nintendo 3DS Was $35 Now $20 (Expired)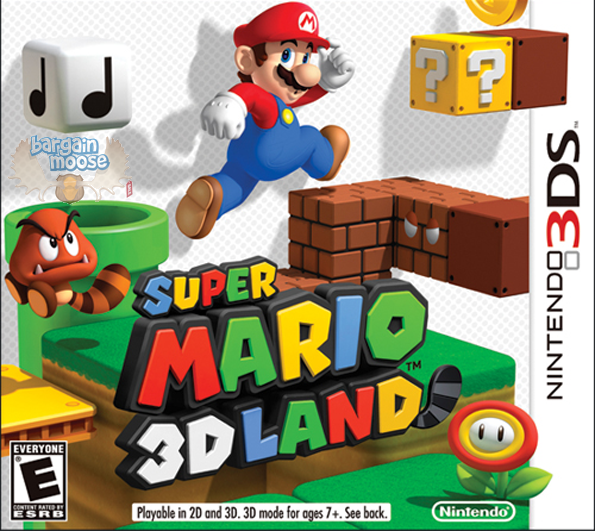 It's time to dive into yet another super deal for Mario fans! At Walmart, you can get Mario's action packed portable adventure, Super Mario 3D Land, for your Nintendo 3DS for just $19.94 - that's $15 off of the regular price of $35. You'll also get free shipping! I bought this game when I apprehensively purchased a Nintendo 3DS system several years ago, and it definitely made me a happy owner of the portable system with an intriguing 3 dimensional screen.
Whether you're looking for a fun game that will help you pass some time when you're bored, or if you're a long time Mario fan that just can't get enough of that virtual Italian plumber in overalls, you'll definitely have a fun experience with Super Mario 3D Land. It will provide you with plenty of thrills, levels, and secrets to find. If you have a Nintendo 3DS and you don't own this game yet, do yourself a favour and order it from Walmart at this discounted price while it's still available.
I first became acquainted with Mario when I played Super Mario Bros. for the original Nintendo Entertainment System (NES). From a young age, I loved video games - especially the Mario series. Whether he made appearances in puzzle games like Dr.Mario, sport games like Mario Tennis (I originally had this for the ill fated Virtual Boy system - I still get headaches when I think about that thing), or multiplayer games like Mario Party, this iconic character has millions of fans that span across the globe.
I brought my 3DS with me when I headed for a trip with some friends to Cuba. Mario 3D Land was the game I decided to bring with me, and it easily helped me pass the time while we flew to our vacation destination. Don't worry, though - I didn't play any video games while I was in Cuba!
Super Mario 3D Land usually costs $35 at Best Buy and Future Shop, so you're saving a decent amount by getting it from Walmart. Listed below are two brief reviews of this great game from satisfied Best Buy customers:
This game is so fun, challenging, but not too hard for my 8 year old to play. She doesn't get super frustrated. She loves it!

This is the second best Mario game I have ever played! First one? Of course Mario 64! Truly recommend!
I recommend that you take advantage of this deal while you can - after all, Mario games are very popular! Happy hunting, Bargainmoosers! This game will ship to you for free.
(Expiry: 5th September 2014)