WalMart Canada: South Park The Stick Of Truth For Xbox 360 | Was $40 Now $20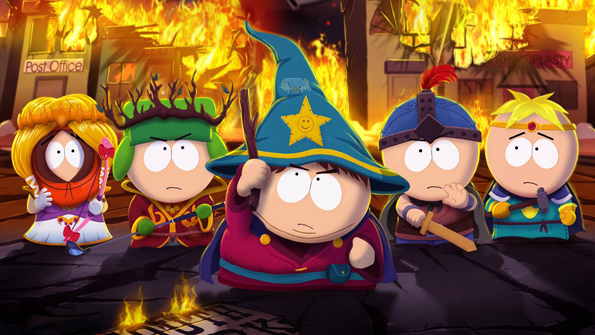 If you're a fan of South Park, a show that has surprised everyone (including its creators) by sticking around for the past 17 years, then chances are you'll get a kick out of this video game. South Park The Stick Of Truth is a hilarious RPG - style adventure that features most of the characters from this long running TV series, and it has gotten heaps of praise since it was initially released earlier this year. For a limited time, you can get a chance to snag South Park The Stick Of Truth for a cheap price for the Xbox 360 system - as a part of WalMart's anniversary sale, you can get this game for just $19.99 - it's normally $39.99! Plus, you'll get free shipping!
Role playing games tend to take more time to complete than your average platform game. In South Park The Stick of Truth, you start off the game by creating your own custom character, and you join Cartman in his quest to battle for the almighty Stick Of Truth. Yeah, the plot isn't very deep, but all of the dialogue is pretty hilarious, and it feels like you're actually playing through an episode of South Park - the graphics are spot on!
I played the PC version of this game when it was just released earlier this year, and I had a lot of fun with it. I didn't find it very challenging (you can also change the difficulty level), but that didn't really matter to me - I just wanted to see how the story unfolded. It was that intriguing. I wanted to see what easter eggs and little surprises that Ubisoft tucked away in this game. For longtime fans of the show, this game is highly recommended for the jokes and references to older episodes alone.
Currently, South Park The Stick Of Truth for the Xbox 360 costs $39.99 at Best Buy and Future Shop. I've included a snippet of a review of the game from a satisfied Best Buy customer below:
If you are a fan of the show you'll love this game. So many references to events in the show all over the game. Only down side for me is that the fart jokes get stale quick, but the rest is great. The actual gameplay is really fun and the graphics are great in that you feel like you are really in the cartoon.
If you're a South Park fan and you're looking to laugh during your video gaming experience, you should try out South Park The Stick Of Truth. If you're not a fan of the show, perhaps you should pass on this one. Happy hunting, Bargainmoosers!
(Expiry: 25th September 2014)