WalMart Canada: Rocksmith 2014 For The Xbox 360 | Was $70 Now $35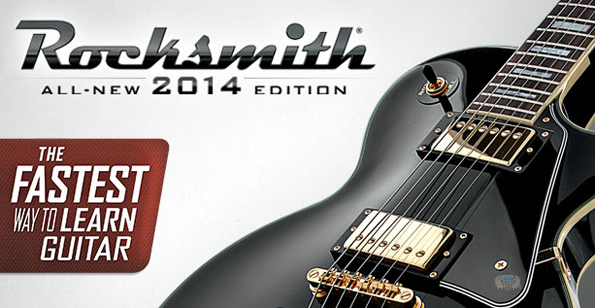 Tired of Guitar Hero and Rockband? It's cool - everyone else is, too. However, a revolutionary game out there that allows you to literally plug in an actual electric guitar into your video game system is Rocksmith. For a limited time, you can pick up Rocksmith 2014 for the Xbox 360 for just $34.96 - the regular price is $70. That's 50% off! Plus, you'll get free shipping.
Whether you're a beginner that wants to try and learn how to play an electric guitar, or an expert that wants to jam to dozens of popular tracks, Rocksmith 2014 will keep you satisfied. This version of the game includes the cord that you need to plug in any electric guitar into your Xbox 360 system.
I've never tried any Rocksmith games before. It does sound like a fun game, so I hope to try it out sometime soon. I tried to play the guitar on several occasions when I was younger, but I just couldn't "cut the mustard" (in other words - no one wanted to be around when I was practicing).
Regardless of my mediocre guitar playing abilities, I think this game is very intriguing. At Best Buy and Future Shop, Rocksmith 2014 retails for $74.95. Listed below is a snippet of a review of the game from a satisfied Best Buy customer:
I know it's generous to give a 5 out of 5 rating, but in my opinion this game deserves it. The thing I really appreciate is the fact that there's lessons for those who never played guitar, which really teaches you the basics and much more. Aside from that, the gameplay experience is just great and easy to understand.
I highly recommend getting Rocksmith 2014 for the Xbox 360 before it's out of stock (like the PS3 version of the game). Good luck, Bargainmoosers!
(Expiry: Unknown)