WalMart Canada: Only $147 + Free Shipping For South Shore Sweet Morning Collection Crib & Toddler Bed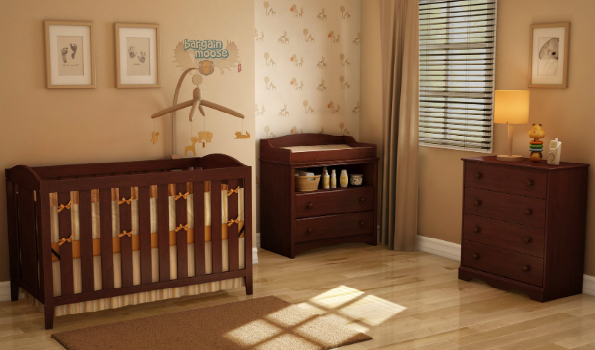 Having a baby is expensive. WalMart is making it cheaper with this great crib and toddler bed for only $147.
I don't think you'll ever be ready financially for a baby unless you are just filthy rich. Of course, if you're filthy rich, you probably aren't reading this. Even if you are loaded, I feel like the product you would buy for your baby would be accordingly more expensive. Regardless, this is a great deal. I looked around online and found that everyone in Canada sells this crib for about $250. Getting it for $147 is an awesome deal.
The crib itself is "Royal Cherry" and has a removable side so that you can use it as a toddler bed when your baby gets older. in keeping with the "growing with your child" sort of vibe, a quick search on WalMart.ca shows that this particular series can follow your kid for quite a while. There is a whole line of South Shore Sweet Morning Collection furniture available at WalMart Canada. You can get a change table, a dresser, a bedside table and even a full on twin bed. All of the pieces are under $200, and the bedside table is under $90. You could deck your kid out for quite a while for a really good price.
All of these items ship for free.
(Expires: Unknown)