Walmart Canada: Lexar 32GB USB JumpDrive - Just $13 & Free Shipping!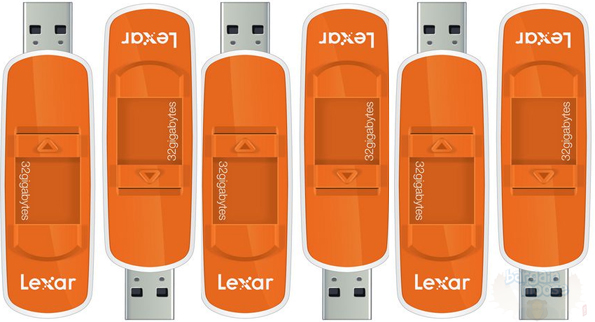 * BUMP - back in stock at this great price ! *
Heading back to school or know someone who is? Then the Lexar 32GB USB JumpDrive is definitely sure to come in handy, especially since it's just $12.94 at Walmart right now. Even better is that you will also get absolutely free shipping on it without having to add any other filler items to your cart!
This Thursday, on September 18th 2014, Walmart will be launching their annual Anniversary Sale and right on cue, they have also recently released a flyer of upcoming deals. The event will only last a week, so I definitely recommend you either have a look at the upcoming deals or you check their site once the deals go live.
Browsing around the flyer, the Lexar 32GB USB JumpDrive definitely stood out to me because although it's supposed to be $12.94 as part of Walmart's Anniversary Sale, it looks as though this deal may have gone live sooner than expected as you can get it for this same price right now. Of course, there is a chance that it has been at this price for some time now but then again, this same USB is actually much more expensive everywhere else:
Admittedly, both the ones at Future Shop and Best Buy are actually purple instead of orange but given the colour makes absolutely zero different, especially when it comes to saving money, I included those anyways. Plus, all of the stores mentioned above also have minimum order requirements for free shipping that are anywhere from $20 to $45, thus making Walmart's deal that much sweeter.
As with any product, there are a couple of unhappy customers that didn't like this USB but first of all, at just $13, it's definitely a great deal for its size and second of all, there is also something to be said for the fact that this nifty little USB actually boasts over 60 reviews with a general consensus of 3.7 stars out of 5 with reviews like this one:
The Lexar USB Jumpdrive I ordered has worked great for what I needed it for.Lots of extra storage. The delivery was quick and no hassles. This was my first time ordering online with Walmart and I was really happy with the results.
No matter what you need a USB for, always remember to double and triple back anything important, especially if it's something for school or any other important document!
(Expiry: Unknown)