Walmart Canada: Easy-Bake Ultimate Oven - Just $20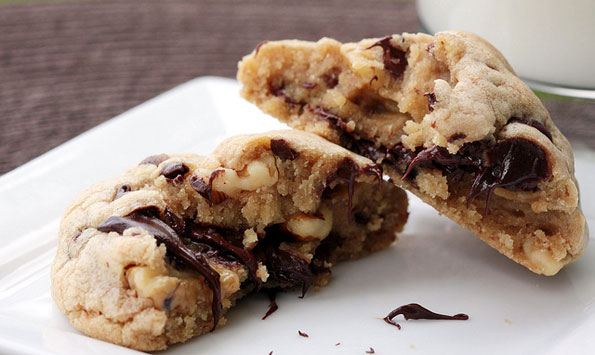 Moosers, is it crazy for me to want to buy my 5-month baby an Easy Bake Ultimate Oven for when she gets older just because it's on sale for $20 at Walmart?
This Easy-Bake Ultimate oven is actually a special edition of the popular toy oven as it's in commemoration of Easy-Bake's 20th anniversary, much like Walmart's 20th Anniversary, which they are currently celebrating with a slew of amazing deals. The great part about it is that it can be used as soon as you get it delivered at your door since even if you don't have any ingredients on hand as you can use the included mix to bake up to 12 chocolate chips cookie bites! This Easy-Bake oven also comes with a baking pan, a pan tool and instructions.
Reviews are mixed on this Easy Bake Oven with countless reviewers commenting on how much their favourite oven has changed since their youth. In fact, did you know that the very first Easy-Bake oven was first released by Kenner as long ago as 1963 and Hasbro later took over in 1993? Pretty incredible if you ask me but the key element to keep in mind here is that as much as it's an oven, it's nevertheless a toy oven. It's fully functional to a certain degree and you can't expect it to perform miracles. But at $20, it's certainly a steal of a deal and I'm confident that any little baker is sure to love it. Just make sure to monitor your kid(s) anyways just in case they go crazy baking away!
Here's a snippet of a 5 out of 5 stars review that I found on Amazon:
You should have seen the look on my daughters face when I opened the shipping box to reveal the Easy Bake Ultimate Oven, priceless! We went into the kitchen and got ourselves ready to start doing some serious baking, I have to admit that the portions are very small but it's a toy after all, it's the quality time that you spend with your girl what is important here. Instructions are very easy to follow, it only comes with a few mixes but it does have a recipe booklet so you can bake some more.
Walmart's price on this toy oven is also a steal of a deal as I found this save oven for much more expensive at other stores:
As usual, Walmart also offers free shipping!
(Image Credit: Christi Johnstone)
(Expiry: 25th September 2014)